Vienna is more than a capital city of Austria with a history starting half a millenium BC, breathtaking old town and even more inspiring cultural and social life. The city itself was in a center of European history, being one of the major cities of the Holy Roman Empire and later an Austro-Hungarian Empire.
The city itself has a rich cultural legacy with legendary composers including Wolfgang Amadeus Mozart and Ludvig van Beethoven working there. Both Johan Strauss son and father were born there.
Vienna remains the best city to live on the entire planet. According to the Mercer report the city provides the best healthcare, cultural and leisure offer, outrunning all US, UK, and even Swiss cities. What's even more impressive, the city holds the title for over a decade. Apart from a high level of living and inspiring environment, the city provides a respectable startup ecosystem.
Startups in Vienna
According to the teleport.org, there are over 290 startups in Vienna today and the city was a host of 325 startup events during the last 12 months. Austrian startups consider artificial intelligence, autonomous vehicles, and big data as dominant technological trends. About 75% of companies there have already developed in international markets and export their products and services. Moreover, 42% consider themselves "born global" with a global mindset from day one.
The situation of the Austrian market is supportive for startup companies with vast majority (87%) planning to hire new employees within the next 12 months. On average, the tech startup in Austria doubled its revenue from last year to this year. Many of them will be seen during the upcoming Pioneers conference, one of the most important events for early-stage companies in the world. With numerous startuppers, angels, founders and investors gathered in one place, it is easy to find partner or funding for a great idea.
Provided with a great environment both to live and grow, Vienna startups flourish and deliver inspiring and disruptive ideas for healthcare, education and numerous other industries. Damn, the city sounds even more interesting for startups than New York or Austin!.
That's why Ideamotive's team cherry-picked the ten most impressive Vienna Startups to follow in 2019. Enjoy the list below.
1. Medicus.ai
Modern healthcare is data-rich and surprisingly ai-friendly with standardized documentation depicting every aspect of illness. Medicus.ai is the next company willing to leverage the machine learning technologies to support and enhance the healthcare and mine for meaningful insights in the data yet not fully utilized. The company focuses on Natural Language Processing technology to dig through documents and harvest knowledge. Backed by $3.1 million funding gathered during Series A the company aims to add new languages to the platform. Currently, the technology works well with Arabic, German, French, and English. Italian, Chinese, Portuguese and Spanish are yet to be added by the end of 2019.
Website: medicus.ai
Founder: Baher Al Hakim
Funding round: Series A

2. Robo Wunderkind
The world is changing faster than ever with information overload and fear of missing out being among dominant fears of modern society. With all the ideas for life getting outdated and old ways to follow leading nowhere only one truth remains actual – only a good education makes us future-proof,
Robo Wunderkind delivers sophisticated bricks and blocks that allow children to build and program own robots – the manner already seen in Lego Mindstorms franchise. Apart from blocks and engines, the company provides children with sensors to further enhance the robot's abilities. Moreover, kids get two apps – one allowing them to directly control the robot they build and the second one to program it with simple algorithms. A good way to start an adventure that will evolve into Arduino or Raspberry Pi-powered robotics.
Sounds like fun? For sure. Guys and girls will take their robots for Pioneers 2019 conference.
Website: robowunderkind.com
Founder: Anna Larotska
Funding round: Venture – series unknown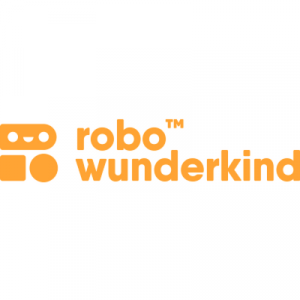 3. Imagebiopsy Lab
The next company that leverages machine learning is looming toward computer vision. With robotic eyes diagnosing diabetic retinopathy with a bigger accuracy than trained doctors and effortlessly analyzing millions of images in search of anomalies, it is not surprise to leverage this technology in healthcare.
The company aims to analyze the imagery data used in healthcare. The first appliance is analyzing the condition of the bone based only on the conventional x-ray image. The company's ultimate goal is to investigate the root causes of disease and diagnose it as early as possible.
Website: imagebiopsylab.com
Founder: Richar Ljuhar
Funding round: Seed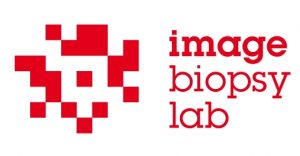 4. Digital Claim
Yet another AI-powered company on this list. This time the aim is to support the insurance industry by reducing the time and effort required to manage the claims. The company supports the processing and management of documents to reduce the costs and effort put by insurance companies. By automating these mundane and repetitive tasks the Digital Claim frees employees to fulfill a more challenging role and focus on delivering the value added.
Website: digitalclaim.de
Founder: Andreas Snertz
Funding round: Seed

5. Parkbob
Parking a car is not an easy task. it is not only time consuming and highly frustrating for drivers, but also it hurts the cityscape. Parkbob aims to digitize all the parking-related data by leveraging public databases. In fact, the company holds the knowledge on every parking space available in major European cities. So there are no "hidden spaces to leave the car" in the app unavailable for the public. The app provides the driver with information on the cost and placement of parking spaces. Starting from April the app shows the availability of parking spaces in real-time.
Wonder if their app will be convenient during Pioneers 2019.
Website: parkbob.com
Founder: Christian Adelsberger
Funding round: Seed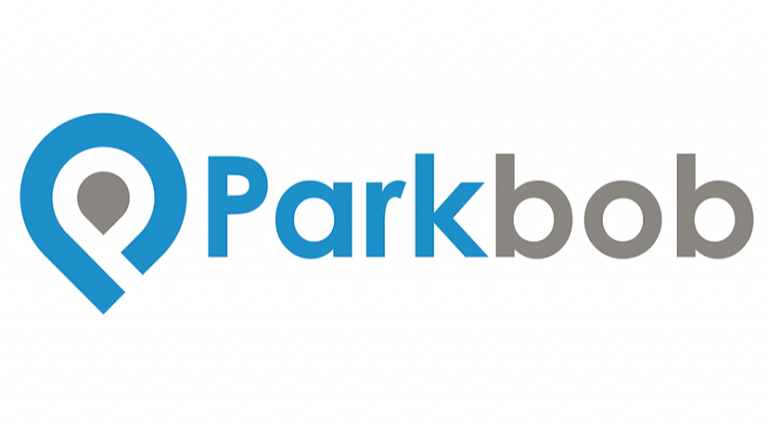 6. Cybershoes
Virtual Reality is slowly yet mercilessly getting momentum by providing both more immersive gaming experience and new opportunities for business. Currently, it is possible to play numerous games with Oculus Rift or similar device and freely look around. With more sophisticated tools it is possible to manipulate the environment with two dedicated sticks or controllers. Yet most of the motion is done by pressing keys on a keyboard.
Cybershoes aims to change this situation by providing… well… shoes. The device reads the feet motion and lets the player run, walk or jump through virtual worlds, be that Skyrim or Minecraft.
The project was initiated with Kickstarter campaign and proved to be a huge success
Website: cybershoes.io
Founder: Igor Mitric
Funding round: Undisclosed

7. Bikemap
There are plenty of apps solving problems of car drivers, yet finding a good map for a bicycle is at least challenging. The obvious niche was spotted by Bikemap. The company aims to deliver a complete and compelling map for bicycle lovers.
Currently, the company delivers over 4.2 million bike paths around the world, both for daily commuting and sightseeing.
Website: bikemap.net
Founder: Peter Eich
Funding round: Venture – series unknown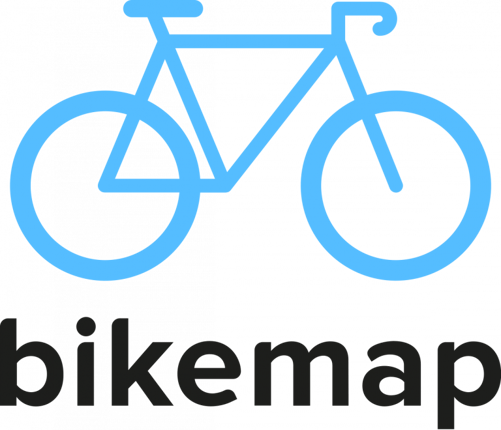 8. Himoment
Himoment is based on quite a unique business and social concept and basically, that's what makes it so interesting. The company delivers the anti-Instagram and reverse-social media by empowering the user to collect and focus on his or her happy moments in life. Instead of watching happy, splendid and flashy life of other people, Himoment encourages to write down moments of happiness, document them and browse when needed.
The app is further powered by machine learning that aims to sniff the mood of the user and support his or her happiness. If some more serious issues are identified, like depression, the app recommends a session with a specialist.
Website: himoment.com
Founder: Christoph Schnedlitz
Funding round: Seed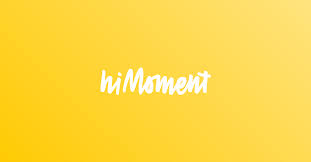 9. Mimo
Mimo is the next app on the list that supports educational efforts. The company delivers the app that supports learning to code. The app enables users to learn to code in a micro-moments of free time occurring every day – during commuting, a lunch break or any other free time.
Each lesson is started with a code snippet, short feedback and a short chunk of knowledge to gain. The app leverages also the gamification techniques, so the user can collect badges or achievements as he or she progresses in the course.
Website: getmimo.com
Founder: Dennis Daume
Funding round: Seed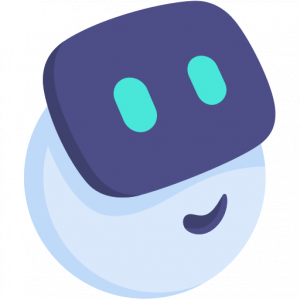 10. Morpher
There is no more fun in the startup world than disrupting the world of finance. Morpher delivers a reliable, blockchain-based multiplatform to combine cryptocurrencies and traditional investing while eliminating costly middle-men and their commissions.
The company's ultimate goal is to democratize access to the investing world and enable all clients to use better tools for a lower price. The idea behind Morpher is to "morph: any asset into a digital one by creating crypto tokens that can be easily "morphed" into any other entity, be that a stock contract or an Ethereum coin. Moreover, the company aims to spread knowledge of digital investment and blockchain-based technologies with a broader audience.
Website: morpher.com
Founder: Martin Froehler
Funding round: Seed

Summary
Pioneers Conference is not only one of the most iconic and inspiring Vienna startup conferences where one can meet most interesting EU startups. It is also a great opportunity to meet and chat with people with entrepreneurial and truly startup mindset. That's why Ideamotive is going to take part in the Pioneers conference. If you have any idea to discuss or thoughts to share, just drop by and say "hi!". We will be there, maybe for you?