AI opportunities exist in every industry and business function. Currently, 77% of consumers are being exposed to Artificial Intelligence regularly on one or more devices (Pega). McKinsey predicts that by 2030, 70% of all companies might have adopted AI-driven solutions to streamline operations and improve productivity. These numbers signify that it's the perfect time for online businesses, marketplace included, to embrace the power of AI.
However, with a change comes a challenge. Many virtual marketplace owners are afraid of getting a move on with AI for fear of inhibitive costs, technology sophistication, or inadequate resources. Unnecessarily so. Since its first applications in business, scalable AI services and solutions have been advancing at a breakneck pace to become available to every organization, regardless of its size. Now, even small businesses can afford to add AI power to their virtual marketplaces by leveraging cloud-based AI and hiring a specialist AI consulting company.
So, if you own a digital marketplace or plan to launch one, stick with us to discover the secret of AI adoption in virtual marketplaces, and find out how to boost your sales with AI marketplace development.

What Are Online Marketplaces?
Do you recognise this place?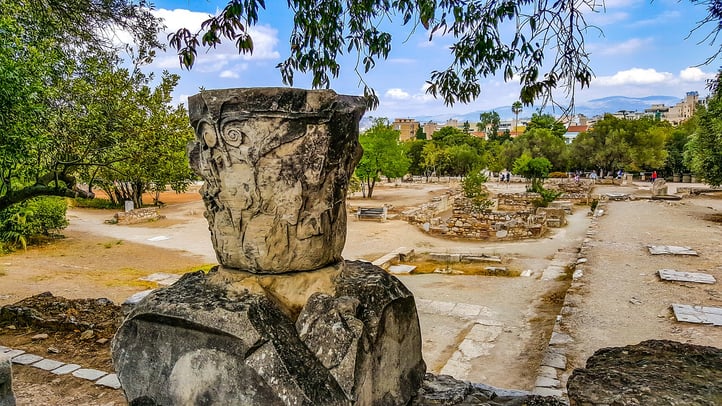 In ancient times, this Greek agora was buzzing with life, connecting merchants with buyers. People would travel here from afar to stock up on essentials, using the chance to choose from a broad array of merchandise from the entire region.
Fast forward to 2019, and an online marketplace is agora 3.0. It is an e-commerce site where buyers and sellers connect and trade goods. While ancient agoras provided both parties with physical space for trading, online marketplaces allow them to use digital sites to conduct transactions via the web.
Types of Marketplaces: General vs. Niche
Modern digital marketplaces can be extremely diverse when it comes to the choice of products and services available. Apart from general marketplaces such as eBay, Amazon, or Taobao (in China) that sell anything from books, clothes, and food, to car parts, kitchen appliances, and pharmaceuticals, there's a whole range of niche marketplaces such as bricklink, Ruby Lane, or Gun Auction, which focus on a specific range of products (Lego bricks, antiquities, and firearms, respectively).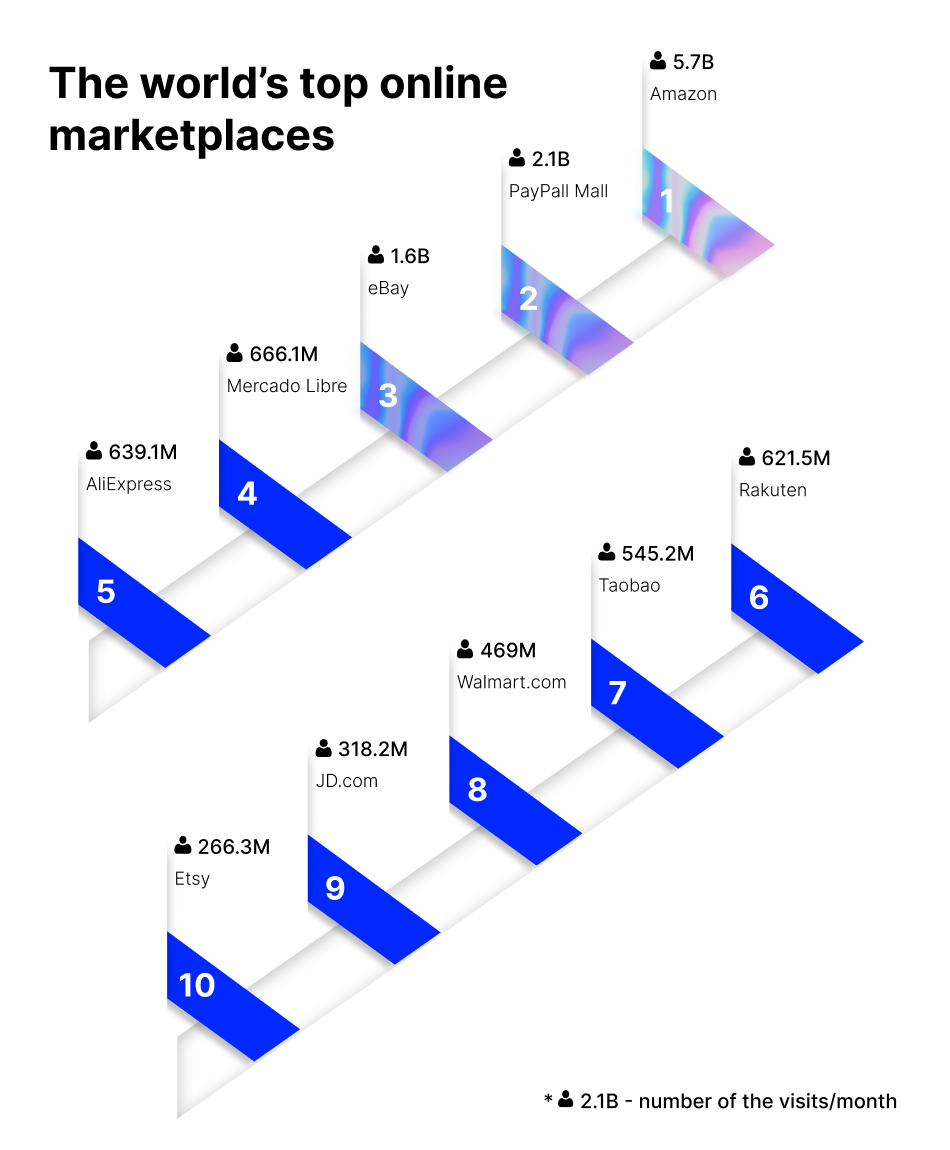 Source: Webretailer
Types of Marketplaces: B2B, B2C, P2P
Another notable distinction to make between marketplaces is by the type of entities involved in transactions. We can distinguish:
Business to business marketplaces. These marketplaces enable brands to sell to other businesses. Prominent examples include Manta, Global Market, and Thomas Net. Also, many globally operating e-commerce websites that are primarily associated with B2C commerce, such as eBay, Amazon, or Alibaba, allow B2B sales.
Business to consumer marketplaces. A B2C marketplace enables businesses to sell products and services to individual clients. Again, eBay, Amazon, and Walmart are the most popular sites in this category. Portals such as Booking.com, AppStore, Spotify, or UpWork, all can be considered a B2C type of marketplace.
Peer-to-peer marketplaces. Uber and Airbnb best embody these marketplaces, also known as P2P or C2C (consumer to consumer). In this model, goods and services are traded between individuals on a peer-to-peer basis. Any platform that makes it possible for a physical person to list an item (whether a car, accommodation, used clothes, or food) to be purchased by another physical person can be considered a P2P marketplace.
Types of Marketplaces: Business Model
Marketplace platforms can also support different revenue models. We won't mention all of them but briefly touch upon the most common types. For more models and examples, download our marketplace eBook.
Most marketplaces operate on a commission from each transaction, which is usually charged from the seller. So when sellers list some products or services, they don't pay anything; however, once their items are sold, the portal charges a small fee, either flat or percentage value, for providing its facilities to enable sales. Examples of commission-based marketplaces include Uber, Amazon, Rakuten, Fiverr, or Alibaba.
A subscription or a membership fee is a popular model for recurring purchases, especially conducted on niche platforms. It is based on a set monthly fee that both parties typically pay to gain access to offers available in the marketplace. Peer-to-peer sites often use this model to drive profit.
Classified ad portals such as Etsy or Craigslist often charge a listing fee from providers for every item they want to sell. While those fees are sometimes lower than the commission rate, they are always deducted, regardless of the outcome of a transaction.
Some marketplaces mix the above revenue models to

optimize their profits

and provide users with greater choice. That's the case for Amazon, which generally follows the commission model but also provides membership services to buyers to unlock lower prices, special offers, and other benefits.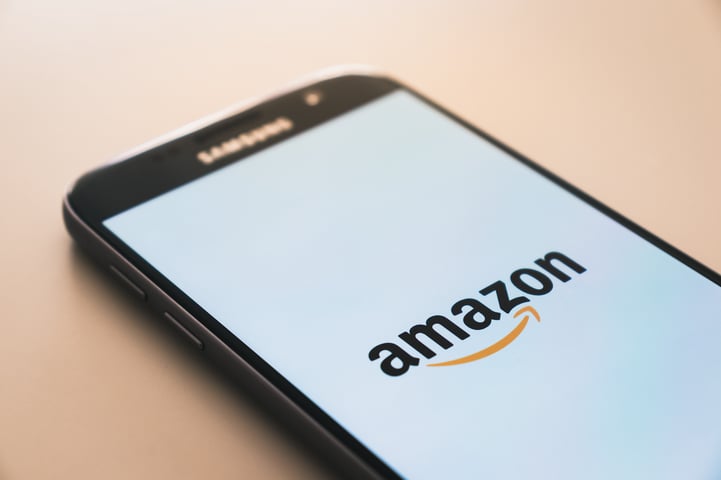 Why Do People Love Marketplaces?
We all love to get things done fast, especially in these modern times. And nobody likes overpaying. Marketplaces provide a transparent and secure ground for the direct exchange between the buyer and the seller, with no intermediaries and no extra costs.
In 2018, online buyers around the world spent $1.66 trillion on the top 100 online marketplaces.
They Offer Lower Prices
While sophisticated or high-tech products and services still require a middleman (e.g., a distributor or a retailer) to mediate between the two parties in a transaction, many consumer goods involve a simple one to one exchange, which doesn't need any go-between. In such cases, the participation of an additional agent bumps up the final price and adds little or no value. Marketplaces allow direct interaction between the buyer and the seller, leading to lower costs and streamlined service.
Marketplaces provide buyers with the opportunity to buy directly from wholesale to save on profit margins imposed by middlemen.
They Are Convenient
The second advantage of online marketplaces that's highly valued by their customers is convenience. Just imagine you need a new tank top for your fierce CrossFit classes. Here's what you can do:
Spend weeks driving around every single activewear store in the city, trying on different tank tops and comparing prices.
Go to the nearest store, find a tank that's more or less OK, and pay for it whatever it says on the tag. Only to find out a week later that you overpaid big time.
Lean on a couch with a smartphone, log in to your favorite sportswear marketplace, immediately compare hundreds of tank tops from all brands, and get one of them delivered straight to your home for the best price.
They Provide Unlimited Choice
This last point brings us to the final aspect of an online marketplace that is particularly appealing to shoppers: choice. Consumers love marketplaces not only because they allow them to save time, money, and effort, but also because they provide an immense choice of items that's hard to beat by individual stores, either brick-and-mortar or online.
---
In this article, we are focusing particularly on how AI can help marketplaces boost sales. If you'd like to get more general information about online marketplaces and building your own virtual marketplace from scratch, check out this link to download our comprehensive guide to digital marketplaces.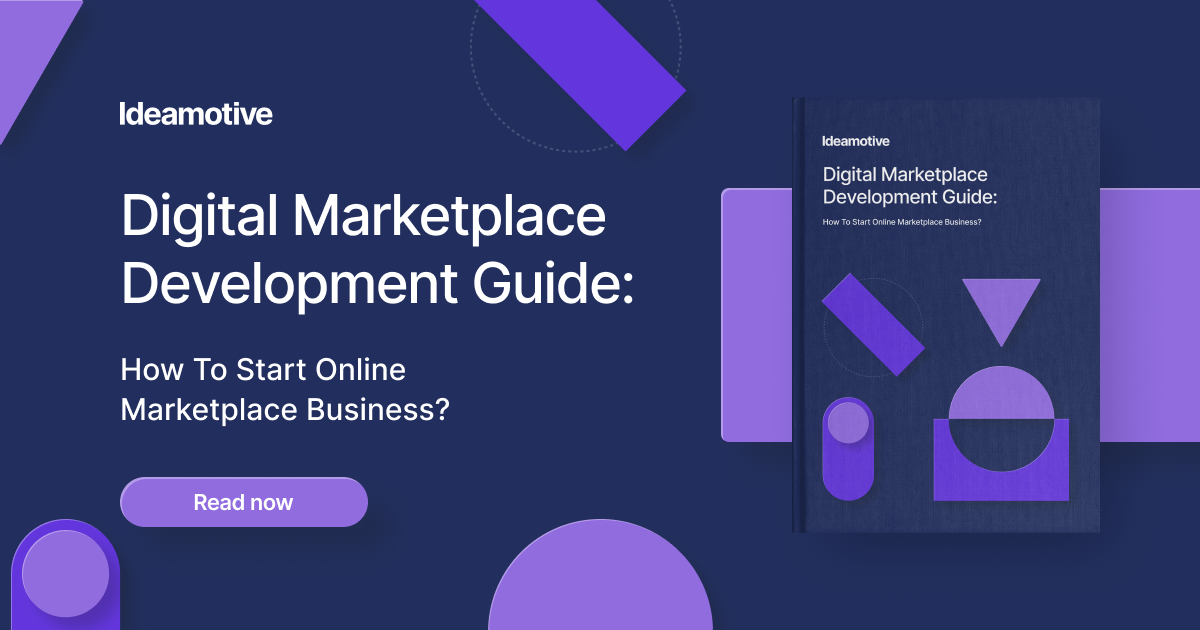 ---
What Is an AI-driven Marketplace?
Simply speaking, Artificial Intelligence (AI) is a field of computer science that focuses on the creation of intelligent machines that can "think," react, and solve problems just like humans. AI is often confused with Machine Learning, which is a subset of Artificial Intelligence, a method that uses computer algorithms and statistical models to train machines on how to learn.
In e-commerce, AI solutions collect vast amounts of data about customers, competitors, items, and transactions, and combine it with sophisticated analytical algorithms to enhance customer experience, decrease inventory costs, and increase sales through:
Hyper-personalized shopping and marketing.
Unique features like chatbots, image-based search, or voice search.
Automation of business processes.
Accurate inventory forecasting and data-based evaluation of stock levels and prices.
AI-driven marketplaces are online marketplaces that rely on Artificial Intelligence technologies to gain detailed insights into large volumes of data, accelerate operations, and deliver an enhanced user experience with personalized, real-time services.
How Online Marketplaces Use Artificial Intelligence to Grow Sales?
Machine intelligence is already bearing fruit for progressive online brands, putting them on the buyers' radar, and providing the tools for profit optimization. The AI-driven technologies offer such significant improvements for modern businesses that according to Salesforce, 49% of high-performing marketing teams say they extensively use predictive intelligence to track customer interactions and enhance the user experience with their brands.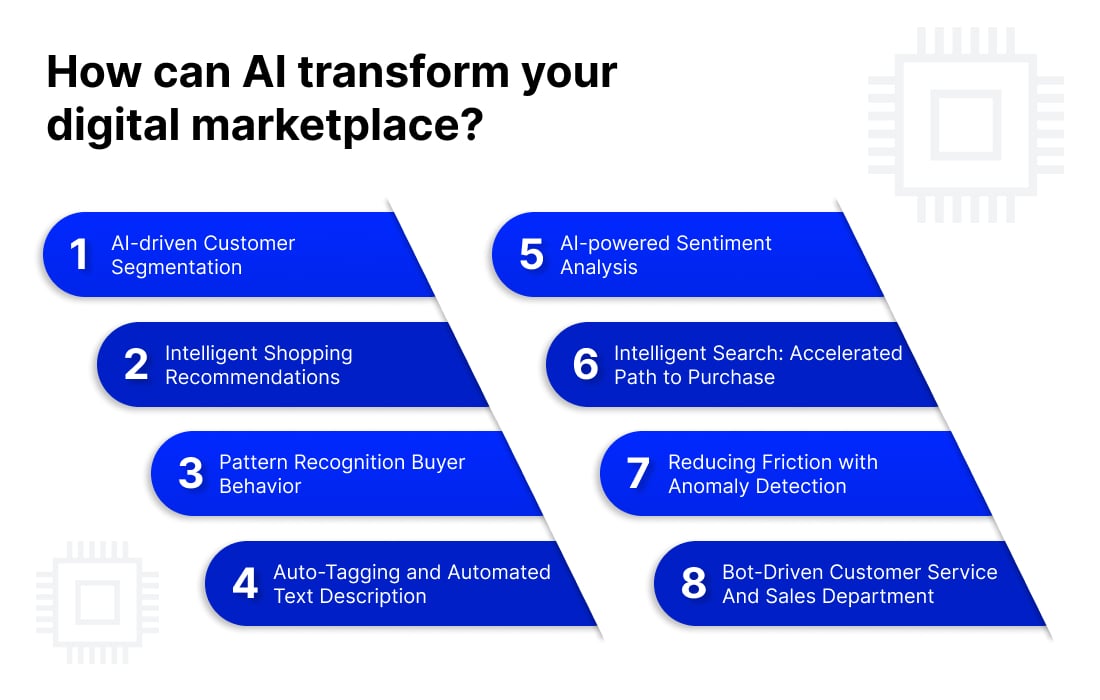 Big data analytics, paired with predictive algorithms and AI automation, enhance the monitoring and analysis of user behaviour, provide insights into purchase metrics, and help virtual marketplace businesses create highly personalized interactions that drive greater sales. With these capabilities in mind, how can machine intelligence benefit virtual marketplaces?
---
In this post, we are focusing on the application of AI in digital marketplaces. To learn more about Artificial Intelligence in general, discover how it differs from Big Data, Deep Learning, and Machine Learning, and how it can benefit various industries, grab our comprehensive guide to all things AI.
---
Increasing Relevance by Customer Segmentation
AI solutions contribute to the growth of online marketplaces primarily within the areas of personalization and customization of the buyer experience. Marketplaces cater to vast networks of customers motivated by different needs, expectations, and requirements. With customer segmentation, digital marketplace businesses can break this monolithic group into smaller, targeted segments of buyers sharing common characteristics, to serve every person on an almost individual level.
Segmented campaigns drive a 760% growth in revenue.
[Source: Campaign Monitor]
Accurate customer segmentation helps marketplace owners refine marketing messaging on social media and in email and PPC campaigns, and achieve higher response and conversion rates. However, without AI automation, effective segmentation of thousands of marketplace visitors is practically impossible. The manual process involves considerable human effort, cannot be easily scaled, and is prone to stereotyping and bias. Artificial Intelligence lifts all limitations of traditional market segmentation and allows marketplaces more targeted communication with buyers and sellers by identifying hidden patterns and trends.
The stimulating impact of customer segmentation on revenue is evident in the case of Overstock, a marketplace site that sells surplus merchandise from other e-commerce suppliers. The portal uses Machine Learning systems to collect and process customer data from multiple channels and devices, identify prospects who are most likely to buy, and immediately reach out to them with targeted marketing messages. Since 2018, the marketplace has reported a 23% growth in revenue.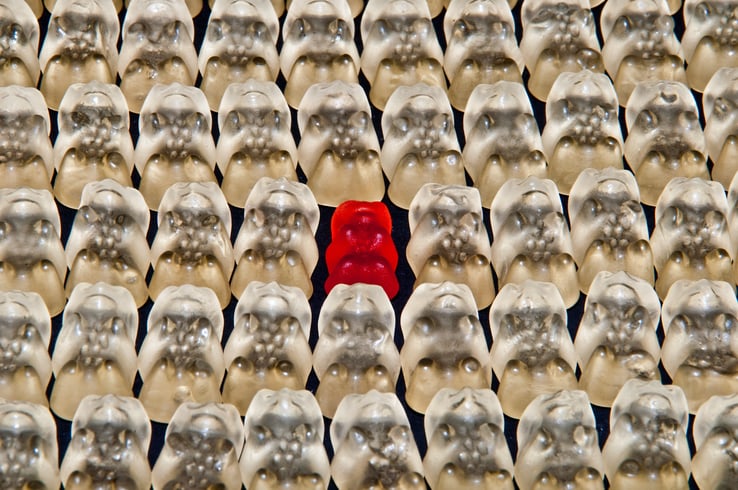 Providing Shopping Recommendations with AI
Shopping recommendations are one of the cornerstones of a successful online marketplace. For Zalando, the top European online fashion portal, they generate 40% of online sales. The company has built an AI-powered outfit recommendation engine to provide tailored fashion advice to over 27 million of its customers online. The algorithm suggests items to buyers based on their wish list, past purchases, as well as current trends that match individual tastes.
"We started this with a long term vision in mind whereby the shopping experience wouldn't be so much about navigating through products but navigating through outfits," James Healey, VP of Inspire and Engage at Zalando.
AI-powered recommendations are also fundamental to Booking.com's business strategy. In this video, Jonathan Poelsius, Principal Data Scientist, and Rares Mirics, Software Developer at Booking.com, reveal how the booking portal uses advanced data analytics to provide users with sophisticated filtering capabilities to find the room that best meets their exact requirements (their presentation starts at 29:50).
While Booking.com and Zalando are industry front runners with a global reach and own innovation teams, small marketplaces aren't left behind. They can plug into subscription-based, cloud AI solutions to implement personalized product recommendations. For example, Singaporean Snaphunt embraces Artificial Intelligence to provide candidates with curated job recommendations and real-time updates on their applications.
Anticipating Buyer Behaviour Through Pattern Recognition
Personal recommendations are closely tied to pattern recognition algorithms, which look into all available customer data to identify recurrent patterns in human behavior and extract common features. Machine Learning, and Deep Learning, in particular, examine the human context and infer how a prospect feels about products and services available on a marketplace platform. This knowledge can then be applied to enhance the customer experience for the existing marketplace users and improve customer acquisition scores.
Facebook Marketplace steadily rolls out new AI features to grow sales. For instance, the portal uses AI to collect and analyze demographic data shared by Facebook users in their profiles and combines them with keywords from searches they have made within Marketplace to refine recommendations, attract new buyers and nurture existing ones. The extensive use of Artificial Intelligence solutions on Marketplace each month drives over 800 million users to the site.
➡️➡️➡️ To learn more about the role of AI, Machine Learning, Deep Learning, and predictive analytics in business optimization, check our AI ebook.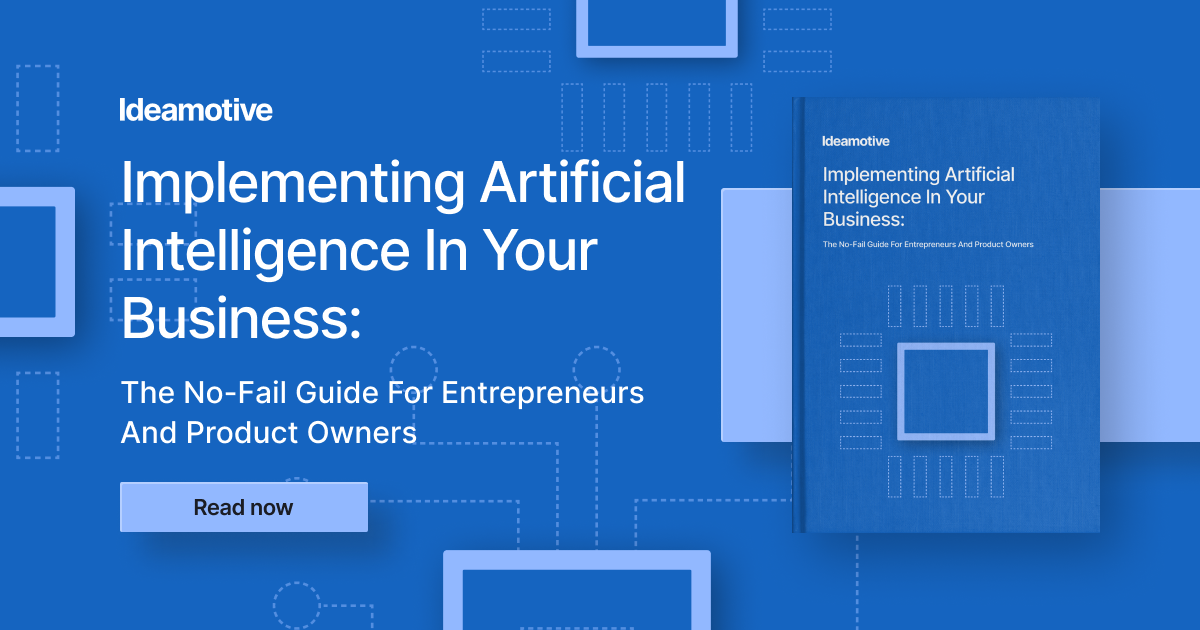 Facilitating Product Discovery Thanks to Auto-Tagging and Automated Text Description
In any marketplace, accurate product tagging and description play a key role in minimizing barriers to purchase, making it easy for users to find relevant products and services and proceed down the buying path. Without them, sales will be affected as reportedly, 30% of online customers abandon their shopping cart due to poor product description (Retail Dive).
Manual product annotation where a person inputs all data to the system by hand is tedious, time-consuming, and extremely ineffective, especially in the case of large marketplaces that each day have to add and update thousands of items. With AI support, modern marketplace businesses can accelerate this process by up to ten times, getting several thousand accurate item descriptions per hour to enhance product discovery.
AI-enabled tagging engines are usually based on neural networks trained to recognize each product in the presented picture and create detailed, relevant descriptions leveraging text generation techniques. That's how eBay's Machine Learning solution works, for instance. The company's neural networks have learned from over 130 million of images across 16,000 subcategories to understand what item each image presents and how to describe it with the highest level of accuracy. Then, the engine uses automated text generation to tag new images in the entire eBay inventory and retrieve correct items.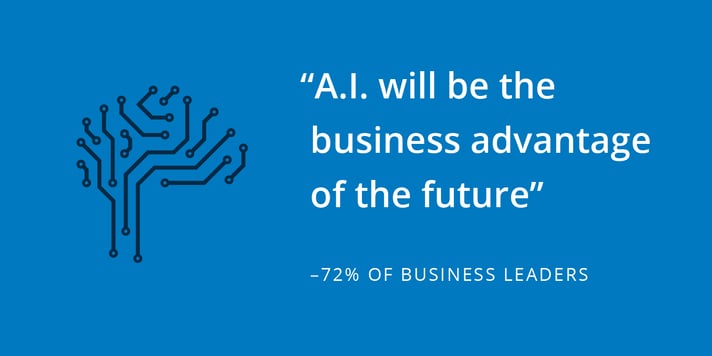 Building Customer Engagement With Sentiment Analysis
Sentiment analysis is the process of extracting data from online reviews, conversations, and social media user-generated content to analyze and interpret customer insights across all consumer touchpoints. Digital businesses, including top marketplaces, use it to tap on the authentic customer voice and enhance products and services to keep consumers involved with the brand.
Pinterest, for example, leverages the power of AI-driven sentiment, emotional, and behavioral analytics, which focuses on many aspects of consumer interactions, including text analysis of the written feedback. Brian Johnson, Head of Knowledge at Pinterest, reveals that the company uses sentiment and behavioral analysis to analyze all consumer interactions with the published content in the past 12 months to inform its marketing strategy and drive greater user engagement.
"It is no longer enough to know your engagement on a social post, we must now understand the ratio of positive to negative engagement, as well as the purchase intent as potentially revealed by said sentiment and emotion," says Johnson.
Accelerating Path to Purchase Through Intelligent Search
As we noted earlier, people choose online marketplaces not only for lower prices but also for the speed and convenience of shopping. Therefore, creating a positive, effortless search experience for users is a critical growth factor for digital marketplaces.
Imagine a marketplace that each day lists over 50 million unique, individually hand-crafted items. Now, try to quickly find a product that ideally matches your expectations as a buyer. That happens every day on Etsy, which found its niche in connecting artists crafting handmade items with buyers looking for something less ordinary. Yet this marketplace's finest selling point is also one of its greatest challenges. How to make search effective when people visiting the site don't know that an item listed on the portal even exists?
Since almost all products listed on Etsy are unique, the marketplace doesn't keep a catalog of items. Instead, it relies on Machine Learning algorithms to figure out which products best match each visitor's requirements. Daily, the algorithms consume over a billion events over the entire website and process them to identify the most relevant merchandise for every customer based on their previous searches. Next, they push the top choices to the first page of Etsy, which generates more than 80% of search-based sales. As a result, buyers spend less time on the search, they are more satisfied with the service, and tend to buy more items, more often, while sellers enjoy greater conversion rates and higher profits.
eBay is also putting Machine Learning to good use for optimizing the search process. To support its clients, the marketplace introduced an AI-powered image search to make searching for products much easier. The solution combines computer vision with deep learning to enable eBay customers providing images of products they are looking for on the site. The AI convolutional neural network processes the images and returns look-alike items among all listed products.
Half of all US online shoppers go to Amazon to search for products.
[Source: MuchNeeded]
Reducing Friction with Anomaly Detection
AI-driven marketplaces can also take advantage of Machine Learning algorithms to detect and mitigate anomalies in their services. Anomalies are any items, events, or data that significantly differ from the majority of other instances, and may point to inefficiencies or errors.
One example of an anomaly that hit a major marketplace in the pocket was Amazon's recent online pricing blunder, where the online giant listed a popular camera for a price over six times lower than the regular price. But this wasn't an isolated case. Pricing errors and other service glitches are so frequent among digital marketplaces that there are even sites dedicated specifically to finding them.
Mistakes like that result from a site's inability to accurately monitor and update millions of data metrics that it needs to process daily. Traditional BI tools for manual monitoring exist, but they are asynchronous and don't provide an effective way to prioritize issues and alerts, making it difficult for marketplaces to discern critical errors that should be handled first.
AI-enabled anomaly detection (also called outlier detection) solutions first learn what's "normal" from millions of sample data points, and then monitor hundreds of metrics looking for abnormal behavior that may point to an anomaly. If an anomaly is detected, scoring is applied to determine the urgency of an event, according to specified thresholds. Next, appropriate alerts are sent to notify the marketplace about the findings.
Alibaba makes extensive use of anomaly detection to optimize its supply chain and prevent glitches in services and pricing. Apart from monitoring and adjusting prices in real-time with AI-powered anomaly detection solutions, the giant marketplace utilizes over 600 data analytics models to detect and eliminate counterfeit goods from its site.
In Conclusion. Modern Digital Marketplace Platforms Need AI
By unlocking actionable data insights, Artificial Intelligence presents a whole range of new opportunities for digital marketplaces that would like to build and maintain a competitive advantage. While in the past, AI-enabled solutions used to be restricted to large enterprises only, now it's no longer the case.
Small and medium-size virtual marketplace businesses can deploy off the shelf AI tools into every aspect of their business that involves data to attract more visitors, improve their retention, enhance the customer experience, and, ultimately, generate more sales.
Get a FREE Consultation With Our AI Expert!
Are you thinking about building or scaling your marketplace? Would you like to grow sales? IdeaMotive specializes in digital marketplace development leveraging Artificial Intelligence, Machine Learning, and Big Data analytics. If you'd like to learn how you can transform your marketplace with AI, we are here for you!
Drop us a note, and we will schedule a FREE consultation with our AI expert to show you the potential benefits of AI solutions for your business.