Ruby on Rails companies use this framework to build great web applications – and often make this choice because it's considered to be a more friendly framework than others. It helps to save time and money for clients because the actual code is much shorter than using other programming languages.

Many developers also like using the Ruby language in the Rails framework, because the code is much cleaner – the cleaner and more organized the code, the easier it is for developers to find bugs, run tests frequently, and correct any errors that might come up.

Fintech companies provide technology that supports or enables banking and financial services. More and more, these companies are using Ruby on Rails as their framework to build their successful products because of the time and cost savings, the quality it ensures and the security features built into the Ruby on Rails technology.

Here are some of the most successful Fintech companies that were built with Ruby on Rails.
1. Coinbase – offering the most user-friendly cryptocurrency wallets
Coinbase is a San Francisco based company that went with a Ruby on Rails development agency to build their product. They created digital cryptocurrency wallets that are considered to be some of the most user-friendly.

Founded in June 2012, Coinbase launched its product where merchants and consumers could make transactions with new digital currencies. Their main goal was to ensure that they could make digital currency accessible and approachable for all users.

In 7 rounds of funding, they raised $525.3 million. In their rounding of funds from October 30, 2018, they raised $300 million and in 2017 it was reported they had already passed $1 billion in revenue.

Coinbase Social Media:
Founders/CEOs:
Co-Founder – Fred Ehrsam [LinkedIn, Twitter]
Co-Founder/ CEO, Brian Armstrong [LinkedIn,Twitter]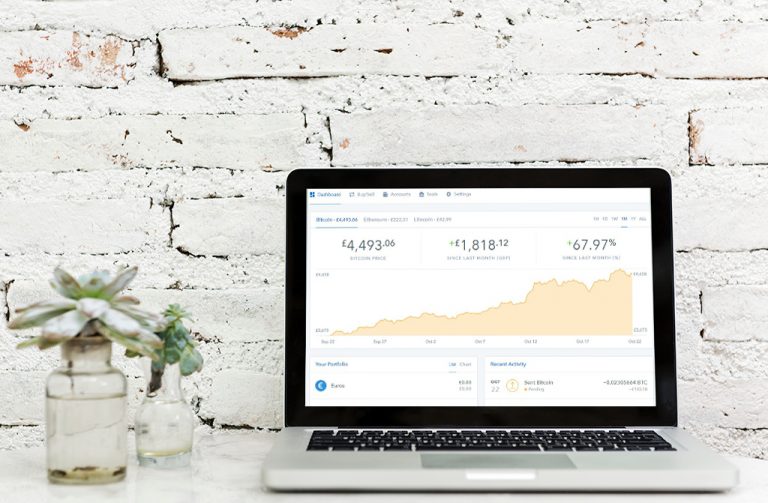 Coinbase – crypto made easy
2. Stripe – A fully equipped tool-kit to help run and build internet businesses
Founded in 2010, Stripe began helping businesses accept payments from anyone, anywhere. This opened the door for new company models to emerge, such as Lyft or Kickstarter.

Using Ruby on Rails development, they've created the new standard in which businesses make online transactions. Their software platform handles billions of dollars a day, is extremely user-friendly. They put their users at the forefront of their design and development processes.

Their complete tool-kit allows businesses to build themselves online in an easy and functional way. They now power more than 100 businesses worldwide.

Within 9 rounds of funding, Stripe raised $685 million and their latest round of funding raised $245 million in September 2018.


Stripe on Social Media:
Stripe on Twitter

Stripe Founders/ CEOs:

Founder/ CEO, Patrick Collison [LinkedIn, Twitter]
Stripe – online payment processing for internet businesses
3. Avant – Changing the way people borrow money

Avant is the leading provider of credit alternatives to middle-income consumers. They are also an online lending platform who offer unsecured personal loans as soon as the next business day.

Serving more than 600 000 customers worldwide, they offer technology solutions to bank and non-bank partners through it's Powered by Avant product.

Founded in 2012, this Chicago based company was developed using Ruby on Rails. They use advanced algorithms and have machine-learning capabilities that allow them to offer a unique and customised experience for their users.

With a total of 10 rounds of funding, Avant has raised $1.08 billion. The most recent funding round in September 2015 raised $325 million.


Avant on Social Media:
Avant on Twitter

Avant Founders/ CEOs:

Co-Founder/ CEO, Al Goldstein [LinkedIn, Twitter]
Co-Founder/ CRO, John Sun [LinkedIn]
Co-Founder/ Chief Architect, Paul Zhang [LinkedIn]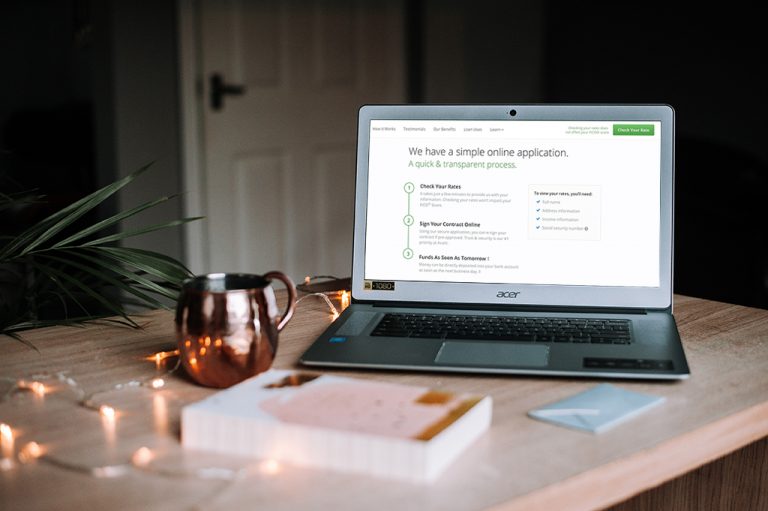 Avant – personal loans with user-friendly interface
4. Square – Simple tools that help everyone to participate in the economy

Square was developed to fulfill the founders' belief that our economy is better when everyone has access to it. Founded in 2009 in San Francisco, Square is now available not only in the United States but also Canada, Australia, UK and Japan.

The overall concept that led to the development of this fintech company, is the fact that no one should be left out of the economy because of too great a cost or difficulties with technology. Square is empowering independent business owners and sellers to start, run and grow.

These small and portable card readers allow sellers to accept card payments no matter where they are making the sale. Square is able to accept all major cards and with quick processing times, users are able to receive their deposits as fast as the next business day.

Through 8 rounds of funding overall, Square has raised $590.5 million. The last reported round of funding is from October 2014, where they raised $150 million.


Square on Social Media:
Square on LinkedIn
Square on Twitter
Square on Instagram

Square Founders/CEOs:

Co-Founder/ CEO, Jack Dorsey [Twitter]
Co-Founder, Jim McKelvey [LinkedIn, Twitter]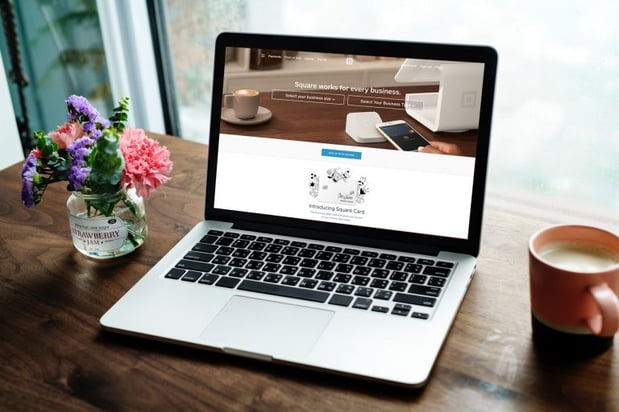 Square – powerful ecommerce tool build with Ruby
5. Fundera – helping businesses discover new financial options

Founded in 2013, this New York-based Fintech company used Ruby Web Development for its marketplace which provides financial solutions for small businesses.

Fundera provides tailored options, based on expert insights so that business owner can shop and compare. This covers different types of options from bank accounts, credit card or loans they might not have known were an option for them.

Helping small businesses weigh out their best options, they provide the opportunity for these business owners to make educated financial decisions with confidence.

Users fill out an application with the necessary details, and Fundera connects them to a financial expert who will search out the possible options. The platform also allows for scalability, as users can graduate to better options as their business grows.

Throughout 3 funding rounds, Fundera raised $18.9 million, while their last recorded round of funding in September 2015 they raised $15.5 million.

Fundera on Social Media:
Fundera Founders/ CEOs:

Co-Founder/ CEO, Jared Hecht [LinkedIn, Twitter]
Co-Founder, Andres Moran [LinkedIn, Twitter]
Co-Founder/ CTO, Rohan Deshpande [LinkedIn]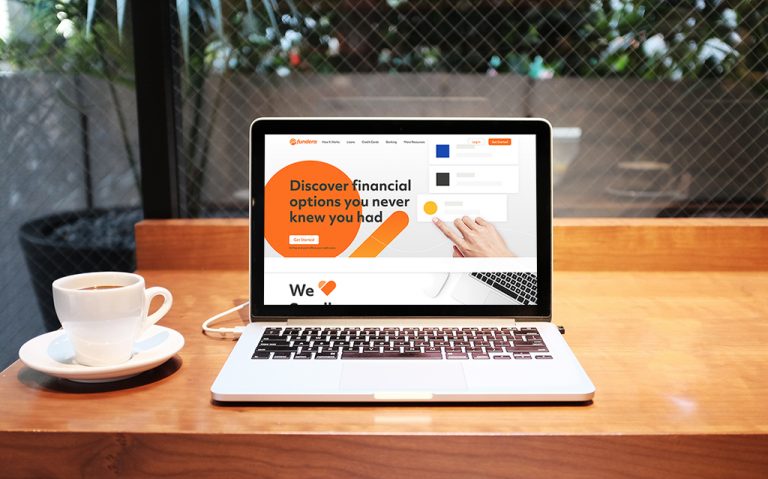 Fundera – a marketplace for small business financial solutions
6. Quorso – Providing operation management at your fingertips
Quorso is an AI platform developed with Ruby on Rails. The goal is to empower business owners by helping them to find profit hiding within their business. They provide immense value to their users by helping them to improve their businesses through learning and innovation.

The Quorso app analyzes financial and operational data and demonstrates clearly what opportunities there are for the user. The app allows managers to come up with the best solutions to their financial challenges, and then track the outcome.

This app does not just provide short term solutions for businesses but teaches managers how to repeat their successes through learning and tracking progress for long-term results and skill development.

In two rounds of funding, Quorso raised $7.4 million. In their last funding round in April 2018, they raised $5 million.


Quorso on Social Media:

Quorso on LinkedIn
Quorso Founders/ CEOs:
Founder/ CEO, Julian Mills [LinkedIn]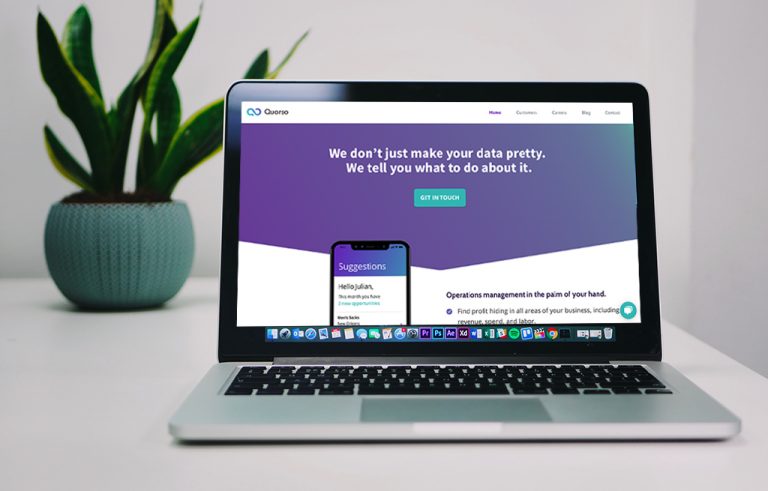 Quorso – operations management platform
Is Ruby on Rails Web Development Right For Your Fintech?
When deciding to develop your fintech products, looking to Ruby on Rails companies would be your best bet. The other options you could choose from would include Python, Go and Revel, PHP, or a variety of other web and mobile development technologies. All in all, Ruby on Rails is considered to be the most outstanding and friendly of the lot.

Of course, Ruby on Rails isn't without its flaws, but the gaps that you will find are eliminated quickly which allows the framework to be in high demand within the development industry. This is in part due to the fact that Ruby on Rails is an open source technology, being used worldwide for some of the largest projects today.

Fintech companies have particular needs that are met by Ruby on Rails, which is known for its great balance of speed, cost-effectiveness, quality andsecurity.
Why Fintech And Ruby on Rails Play Well Together?
Save Time
Ruby on rails companies choose this framework because it provides ready-made plug-ins, which are a real time saver. Having to build each of your ideas into solutions can take a lot of time and effort for developers if they have to create them from scratch. According to a multitude of sources, it's stated the developing a product with Ruby on Rails can increase the efficiency of the project by 30-50%, compared to programmers using other languages and frameworks.
Save on Cost
As a result of the time saved, Fintech startups developing their products with Ruby on Rails will also save money! Ruby on Rails companies are able to deploy products sooner because of the time saved coding, which can also mean a more reasonable estimate for clients and stakeholders.

The open-source software utilises clean code and allows programmers to add features with relative ease. Ruby code is shorter than other languages, which means there is less time spent on actual coding, and in turn fewer hours of labour being paid for by the client.
Guaranteed Quality
Ruby on rails boasts bug-free development, as a result of the cleaner code written when using this programming language. It's almost important to note that because of this testing can be done quickly, easily and frequently.

During the development of a new product, especially for Fintech companies as they are dealing with other people's money, it's important to provide a smooth, user-friendly experience. Ruby on Rails provides this assurance because of the ease in which a developer can test elements within your product. This also means you'll likely be able to launch your product much earlier than if you were to use any other programming technology.
Secure Framework
Fintech companies require custom web software development because their needs are so unique. Dealing with other people's money is a big responsibility, which is why Ruby on Rails Web Development is the right choice for fintech products.

The fact that Ruby on Rails boasts a bug-free environment, means there are fewer chances of something going wrong when the product is handed over to the users. Ruby on Rails is also considered extremely effective when it comes to security because its security features are built-in and enabled by default. This takes the guesswork out for the developers and provides a reassurance for the stakeholders that the product will allow for transactions to be made without fault.