The concept of the Metaverse has become vital in recent years. There's always hype about this topic. So let's discuss: what will the future of the Metaverse look like in 2023?
As you know, the Metaverse is a broad concept and generally means a shared digital space or even a world where users connect via the Internet. The idea is to give users more ways to interact with content and move beyond just watching it to being completely immersed in it.
Such a space becomes more realistic through VR or AR. In the gaming industry, the Metaverse refers to a world where characters can freely explore the area and interact with other players.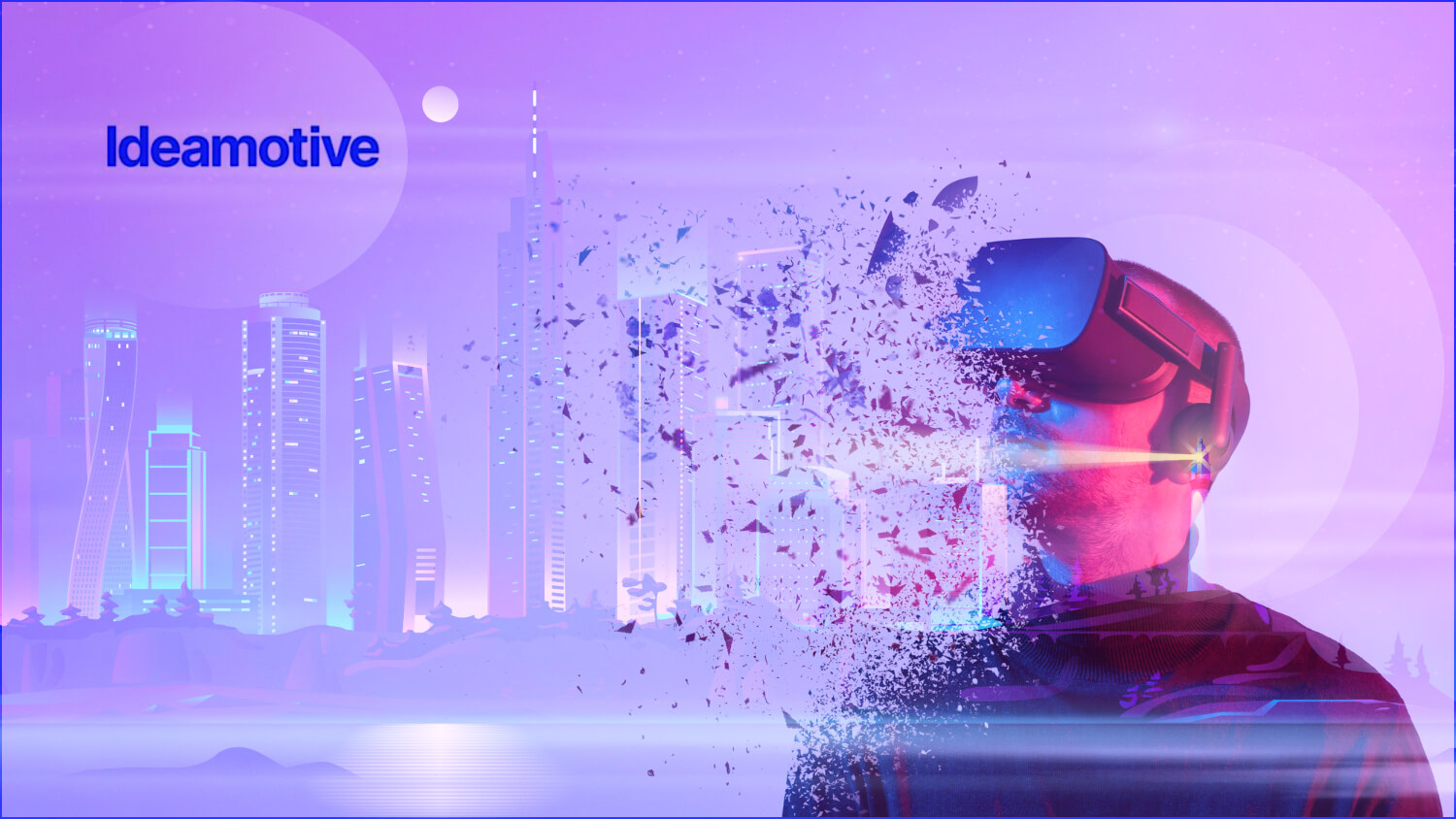 How the Metaverse Differs From Web 3.0
Web 3.0 will bring about an Internet that is fully decentralized, democratic, and not controlled by a single group or corporation. Instead of typing in a search form, users will use their voice, visuals, and immersive interactions.
Web 3.0 and the Metaverse will be critical components in content creation and consumption. Web 3.0 can give you a sense of space similar to what you get in the real world. This makes Web 3.0 similar to Metaverse, but they differ.
Metaverse's goal is to make a virtual version of the natural world with places to work, play, and hang out. All these spaces will interact, and the Metaverse will be placed on the blockchain so that one corporation cannot control it.
The Metaverse differs from Web 3.0 in five ways:
Web 3.0 can work without a layer of spatial interaction, while the Metaverse, which is an immersive environment that looks like the real world, needs spatial interaction.
In Web 3.0, users can search for information, communicate with others, create and consume content, benefit from online services, and so on. Metaverse also offers 3D virtual collaboration for teams and social VR.
Web 3.0 will also rely on the latest HTTP version enhanced by artificial intelligence (AI) to display semantic relationships. Metaverse is about the mix of VR, methods of human-computer interaction, 3D design, and AI.
Developers will build Web 3.0 using a fully open-source codebase. So it's going to be difficult to tell who created Web 3.0. However, at least in the early stages, Metaverse's development will rely on several companies' efforts. Once the platform is built and the tools are democratized, the codebase can become open-source.
Web 3.0 is still in the idea stage. Conversely, Metaverse is currently under development, and several platforms are available for adoption.
Even though Web 3.0 and Metaverse are different in these five ways, they are still connected. In many ways, they are both parts of a revolution in how we use digital technologies.
Content consumption has always been a passive process set up and run by a small number of large organizations. However, Web 3.0 and Metaverse are built on blockchain architecture, allowing for a level of democratization that has never been seen before.
What Role Does the Metaverse Play in Humanity's Future?
According to Du Jin, co-founder of the Huobi Global crypto exchange:
Instead of traditional online shopping, the user will be able to enter the space of virtual trading floors and carefully examine the goods before purchasing;
It will be possible to transfer digital objects and people into the physical world using holograms. They will move, feel, and look like real people; the physical and digital worlds will become one;
With the advent of the Metaverse, routine actions in 2D, such as viewing images and videos on a screen, will become 3D;
The Metaverse is an immersive Internet where people will be able to do the same things they can do in the real world, like move around freely, own things, and buy and sell things;
In addition, it will be a place where users can spend time interacting with each other in any virtual place created. It will allow people to play games, work, shop, play sports, and communicate;
People from different parts of the physical world can meet in the same virtual place, for example, on the shore of a digital beach, where they can watch the sunset.
The Role of Advanced Technologies in Metaverses
The idea of the Metaverse came from Neil Stevenson in 1992. His sci-fi novel Avalanche was set in an online world. People there could use digital avatars to explore and escape the real world.
As the idea keeps growing and changing, it will likely go beyond video games and social media. Remote work, decentralized governance, and digital identity could support the metaverse.
Users can also explore 3D spaces with connected headsets and VR glasses, which make it more multi-dimensional.
Microsoft, Epic Games, and Facebook began to create and develop their Metaverses in 2021. Each company has its own vision. For example, "Meta" is a new round of progress, a digital reality, a 3D world where millions of people from different parts of the world can meet and even interact.
The Metaverse theme has become sensational, given the development of the Internet. And there is a reason for this staff: the coronavirus pandemic has moved work and study online, creating an increased demand for a more interactive online presence. Moreover, this increased demand will remain in perspective: the advantages of remote interaction (savings in rent, staff, and office / educational institution maintenance) are more economically attractive than the traditional offline format.
McKinsey & Company forecast shows that
"the metaverse has the potential to grow to $5 trillion by 2030. It shows e-commerce as the largest economic force ($2.6 trillion), ahead of sectors such as virtual learning ($270 billion), advertising ($206 billion), and gaming ($125 billion)."
To make the metaverse experience more fun, companies are using advanced technologies such as:
Blockchain technology and cryptocurrency;
Virtual reality (VR);
Augmented reality (AR);
Artificial intelligence (AI);
3D reconstruction;
Internet of things (IoT).
Blockchain Technology and Cryptocurrency
Blockchain technology provides a decentralized and open solution for digital proof of ownership, digital collection, value transfer, governance, accessibility, and interoperability. Cryptocurrencies let people move money around, work, and talk in a 3D digital world.
You can use cryptocurrency to buy virtual lands in Decentraland or Arcona. Users can purchase land plots as non-fungible tokens (NFTs) with the in-game cryptocurrency. Furthermore, with the help of blockchain technology, it is possible to prove and protect who owns these virtual lands.
In the future, cryptocurrencies could encourage people to work in the Metaverse. As more companies move their offices online for remote work, jobs will start to connect to the Metaverse.
Virtual Reality (vr) And Augmented Reality (AR) In Metaverses
VR creates a digital world that includes fictional visual content. As technology advances, VR can expand the possibilities of the Metaverse to include physical simulation through VR hardware. Given the hype around the Metaverse, we expect more Metaverse companies to invest in developing AR and VR hardware shortly.
Artificial Intelligence (AI)
AI has the potential to process large amounts of data at lightning speed. Also, when AI algorithms are combined with techniques for machine learning, they can learn from past iterations of historical data to come up with impressive results.
AI is applied to non-player characters (NPCs) in different scenarios within the Metaverse. There are NPCs in almost every game; they are part of the game environment designed to react and respond to the player's actions. With the ability to process AI, NPCs can be placed in 3D spaces to help users have realistic conversations or do other tasks.
Another potential application of AI is the creation of metaverse avatars. AI engines can look at 2D images or 3D scans and help make avatars realistic and accurate. In addition, AI helps make the process more dynamic by creating different facial expressions, hairstyles, clothing, and features.
3D Reconstruction
One of the tasks of the Metaverse is to create a digital environment close to our real world. With 3D construction, we can create realistic and natural spaces. With the help of 3D cameras, we can bring our world to the web, rendering accurate, photorealistic 3D models of buildings, physical places, and objects. The 3D spatial data and 4K HD photos are then sent to computers, where they are processed, and a virtual copy is made for users in the Metaverse. These virtual copies of objects in the physical world can be called "digital twins."
Internet of Things (IoT)
As you know, the Internet of Things is a system that takes everything in our physical world and connects it to the internet through sensors and devices. Once connected to the internet, devices will have a unique identifier and the ability to send and receive information automatically.
Today, the IoT includes cars, vacuum cleaners, thermostats, voice speakers, medical devices, and more. One of the functions of the IoT in the Metaverse is to collect and provide data from the physical world. As a result, it improves the accuracy of digital representations. For example, IoT data flows can change the way particular objects in the metaverse function depending on the current weather or other conditions.
The use of IoT makes it easy to connect the 3D world to a large number of real devices. Moreover, it allows you to create real-time simulations in the Metaverse.
The IoT can also use AI and machine learning to manage the data it collects and improve the Metaverse environment.
Essential Characteristics of the Metaverse
While Facebook has created much buzz with its rebrand, it is far from the first or only corporation interested in the Metaverse's vast possibilities. Microsoft, Unity, Amazon, Epic Games, and other tech giants are also helping the sector grow with developers, designers, and entrepreneurs. Nvidia, a company that makes computer chips, is also working on Omniverse, an essential platform for creating augmented reality simulations that will help the Metaverse grow.
The Metaverse has several main characteristics, which include:
Synchronized events that happen in real time for all users;
Uninterrupted system operation;
Events spanning both the physical and virtual worlds.
Today's Metaverse also has a fully functioning cryptocurrency economy. Any person or business can become a market participant in a given economy using cryptocurrency. In the Metaverses, you can create, earn, invest in, buy, and sell virtual real estate using cryptocurrency, which you can exchange later for fiat money.
The Metaverse goes even further. It uses augmented reality in the digital world. It is possible through several technologies, such as the Internet, decentralized registries, smart contracts, 3D technologies, and many more.
What Does the Metaverse Have To Do With Cryptocurrencies?
The Metaverse is where the real and virtual worlds are slowly coming together. It lets you get or make things in one world and share them in another. In a world where you can be anyone and do whatever you want, you will need funding that you can get through digital currency.
Metaverse Blockchain
Cryptocurrency relies on blockchain technology, which is very similar to the Metaverse. As the Metaverse is decentralized, it belongs to everyone who can access it. Cryptocurrency networks use the same decentralized system.
If the Metaverse is still in early development, blockchain technology has been around for a decade. Blockchain is a particular type of database that depends on a network of computers. Information is verified and added to the blockchain, creating immutable data and transaction records. Blockchain technology is the backbone of the cryptosphere, but other options are emerging, including the Metaverse.
With the Metaverse blockchain, you create and own a digital version of yourself. You can easily access, use, import, or export anything without the intervention of intermediaries. You have total freedom and can use virtual, mixed, or augmented reality or any other technology to communicate in the best way possible. Adding digital assets and cryptocurrencies is a top advantage, boosting the global economy.
NFT Metaverse
Non-fungible tokens (NFTs) are unique and non-substitute tokens. They are the virtual assets that underpin the growth of the Metaverse. They can also stand for things that don't exist in the real world, like collectibles in a game, pictures, videos, or other virtual objects. The NFT ownership record is fixed on the blockchain and can be exchanged for digital assets.
NFTs have smart contract features that enable and automate negotiation. This feature makes buying, selling, or sharing easy, depending on the request. In addition, you can use NFT to invite friends to your private space and enter events that require tickets, such as festivals. While some people use NFTs as collectibles, others see them as investment potential for private investors.
Are Metaverse Tokens Different From the Rest?
Not only do different communities in the virtual world use non-fungible tokens as their currency, but they are also what drives the growth of the Metaverse.
Some virtual reality platforms are free, but to buy or trade virtual assets, you will need cryptocurrency or Ethereum-based tokens to exchange later for virtual goods, services, or entertainment. These tokens are recorded on the blockchain and represent a way to own digital assets in games, the Metaverse, or other digital spaces.
Cryptocurrencies - The Future of the Metaverse
Online payments have performed well in both the digital and physical worlds. Cryptocurrency is significant for virtual financial ecosystems as it gives people a simple, secure, and transparent way to transfer funds from one user to another.
Simultaneously with crypto platforms, the Metaverse is also developing, which has unlimited growth potential. Cryptocurrency and non-fungible tokens (NFTs) are driving this growth and are a key part of letting this technology reach its full potential. It helps to immerse yourself in the Metaverse or to try all the financial advantages.
Metaverse Examples
My neighbor Alice. Antler Interactive launched this Metaverse. The project is called "Animal Crossing in the World of Blockchain." Users can make their own islands and build different houses, talk to and interact with their neighbors, harvest crops, and complete missions and competitions to earn cryptocurrency.
Ceek city - CEEK VR, Inc.'s partnership agreement with Universal Music Group grants rights to live performances with top-tier artists, including Katy Perry, Lady Gaga, U2, Sting, Neyo, and more! CEEK has upcoming releases with major studios and influential producers;
Arcona is a system for augmented reality that lets you buy virtual land plots on city maps worldwide. You may purchase properties for cryptocurrency at an auction. Virtual "land" can be rented, sold, or used to create augmented reality objects that smartphone and VR device owners can use.

The Arcona platform will be a virtual planet. It has the same shape as the earth's surface, and each plot on Arcona will be the same as the terrain on the planet;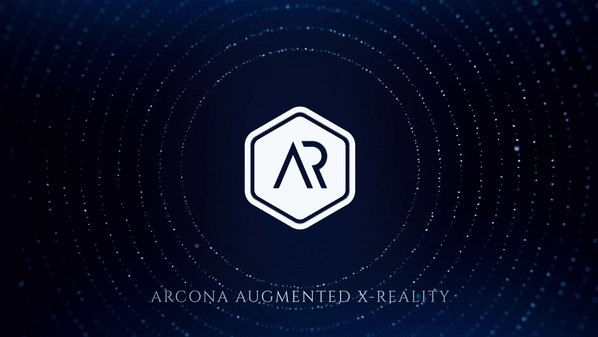 Roblox - Roblox is a virtual platform that appeared in 2006. In it, you can create your games, visit different locations, communicate with other users, and organize joint activities. The MMORPG ranking for 2022 on the MMO Population website is in the 18th position. In total, Roblox has over 26 million users worldwide;
Decentraland - Decentraland is a large-scale project whose users can trade in plots of land and build various objects on them, creating their own microworlds with separate rules, tasks, and items. Content creators can monetize their creations. From Argentina, Ari Meilich and Esteban Ordano started the Decentraland Metaverse on the Ethereum blockchain. For now, it's only available in the browser. Although it's a demo version, it works without synchronization with the crypto wallet. After connecting, an avatar window opens, which you can customize for yourself and continue to move around the Metaverse. There is a lot to do in Decentraland. Avatars can attend NFT trade shows, compete in races, go to parties, grow their dragon from an egg, or hang out in a casino;
Sandbox - Pixowl launched this Metaverse. A Sandbox is an Ethereum-based place where everyone can build their world with puzzles, tasks, stories, and rules. Users create their games within the Metaverse. They can design a unique game or borrow an idea from an existing one. Content creators own their creations and can earn money from them. Graphically, users compare Sandbox to Minecraft.
Highrise is like a social network, the Metaverse runs on Ethereum and there is an Avalanche subnet called Highrise Blockchain. The developer of the project is the Pocket Worlds studio.

In Highrise, you can buy NFT land, build buildings, create rooms, organize events and games, chat, and make new friends. A separate area is the customization of characters; they can come up with different fashionable looks and buy clothes for them in the app marketplace. Everything that users create becomes NFT. You can also sell them on the internal market.
What Are the Issues With the Horizon Worlds From Meta?
Let's take a closer look at Facebook (Meta), the company that set the trend and even changed its name to declare the Metaverse as its main focus. Meta already has a huge social capital, as 4.62 billion people use social media: Facebook, Instagram, and WhatsApp, and their number will grow.
On October 2022, it became known that the Meta Platforms company is experiencing severe difficulties attracting users to its Horizon Worlds Metaverse.
As The Wall Street Journal writes, Meta conceived of Horizon Worlds as a set of virtual worlds where users can interact with each other through their avatars, shop, work, and play. However, the company's internal documents suggest that the project failed to meet expectations.
By the end of 2022, Meta expected to attract up to 500,000 active users to the Metaverse. Despite this, it only reached a total of 280 thousand people. But in fact, the audience of the interactive platform is less than 200 thousand subscribers. Moreover, many users leave Horizon Worlds after the first month and never return.
So, what are the problems with Meta's Metaverse? There are technical problems, flaws (like avatars having no legs), empty worlds, the inability to interact fully (based on interests) with other subscribers, and so on. To immerse yourself in Horizon Worlds, you need a Quest 2 headset worth $400+, so the platform is only available to some particular users. In addition, statistics show that more than half of Quest 2 owners stop using the device six months after purchase.
Mark Zuckerberg posted a VR selfie on August 17, 2022. As stated, the project's investment totaled $10 billion. The Eiffel Tower was in the photo, and he meant to show that his Metaverse was spreading to new countries. However, instead, people immediately began to mock the unsuccessful shot.
Many people compared Metaverse's design to early 1990s graphics, pointing out how lifeless and unrealistic Zuckerberg's selfie appears. In addition, users began to comment that Zuckerberg's selfie is worse than the simulation game of the same name from a decade ago.
Part of why these avatars and worlds look so simplistic compared to today's video games is the limitations of Quest 2's VR hardware and Meta's desire to make VR content that will run on as many devices as possible. But putting out a selfie like this has become a vital anti-advertising project.
Mark Zuckerberg responded simply:
"Also, I know the photo I posted earlier this week was pretty basic; it was taken very quickly to celebrate a launch. The graphics in Horizon are capable of much more, even on headsets, and Horizon is improving very quickly."
Well, we'll see.
Metaverse and Corporations
The corporations accepted the concept of virtual reality positively. Unlike many other users, they immediately saw the virtual market's investment potential.
The first fans who realized that Metaverse was the trigger for a breakthrough in digital art's development were artists, who now display NFT in a virtual space and sell them. Concerts and dance parties in the virtual world are also successes.
Some corporations already promote their brands or sell products. The designers, marketers, builders, and realtors of the Metaverse work to satisfy customers. In the Metaverse the virtual real estate market is developing rapidly. The Metaverse will also simplify the solution of design problems. The 3D model of an object in the virtual world is easier to study and transform.
Metaverses are also great for teaching skills and building corporate culture. When training requires expensive equipment or costs that keep coming up, VR simulators quickly pay for themselves. Also, business meetings in the corporate virtual space can save you money on the cost of getting employees from different branches together regularly in one place. It will become familiar: with non-standard locations for business meetings and an entertainment format.
According to a Statista survey of companies from selected countries that have already invested in the metaverse, businesses in the computer and IT sector. Overall, 17 percent of companies in this sector had already invested in the Metaverse as a business opportunity, with the education sector coming in second place.
Microsoft, another tech giant, saw that Meta was growing in its deals and decided to do something to take over the Metaverse market. Microsoft announced that in the first half of 2022, its Teams video conferencing service will have virtual spaces and 3D avatars for communication, data sharing, and work. Also, the new feature will build on the Microsoft Mesh VR technology that came out earlier. It allows users to unite different devices in one virtual space. Microsoft has also invested for years, working on the HoloLens VR glasses and buying several startups, including the AltspaceVR social virtual reality platform.
One expects that Microsoft and Meta will compete in the field of Metaverse.
Others say that Meta and Microsoft's competition can lead to close ties between the two companies and force them to work together. If two tech giants focus on working in the same area, they will probably conspire to collaborate somehow. That will lead to a violation of antitrust laws, which may give the impression of a monopoly.
Everyone with a minimum understanding of economics knows why a monopoly is damaging. Consider the possibility that one of the tech titans will monopolize the Metaverse. Those are the few consequences that may happen:
Metaverse may become centralized;
A large amount of social capital will be concentrated in a single company;
Lack of confidentiality;
Oppression of the smaller companies.
Even if the Metaverse isn't monopolized, there are many signs that a big chunk of it will eventually belong to one of the tech giants. Many companies are working on their Metaverses, and their compatibility will be the main issue. But many theorists believe that these disparate worlds will eventually merge into one.
Antimonopoly Protection
In a global economy, the way other countries deal with monopolies significantly affects international business. As a result, if a monopoly threat appears, the antitrust services must intervene. The strategic tasks of the regulator are:
Consumer protection, especially preventing fraud and unfair business practices;
Support for competition, including stopping mergers and other actions in the market that hurt competitors;
Sharing the results of the antitrust regulator's work with businesses, management, and consumers.
In contrast to antitrust policy in the United States, antitrust policy in Europe looks out for the interests of competitors instead of end users. Yet, the American and European regulators have already taken specific steps toward each other in this area, but the work will continue.
If there is a chance that the Metaverse could be taken over by one company, the antitrust service will take steps to stop it. By avoiding monopolies, the Metaverse can remain a safe and high-quality technology in the future.
1) Meta (Facebook);
2) Google;
3) Microsoft;
4) Nvidia;
5) Roblox;
6) Tinder;
7) Unity Software;
8) Shopify;
9) Epic Games;
10) Nike.
Summary
Metaverses will expand business opportunities with virtual offices and investments in digital facilities. Companies are already opening their digital stores and advertising on Metaverse billboards. Events are held in the digital universe, and digital spaces will become a platform for learning in the future. The Metaverse is a new step in the development of the Internet, and let's guess when it will start booming with Statista.
As cryptocurrencies and the Metaverse grow quickly, big companies like Google and Meta (Facebook) want to use them in their plans. However, the possibilities of the Metaverse can be used by companies with large budgets and small cryptocurrency teams. If you are reading this article, it means that you want your business to stay flexible and competitive. Therefore, it is better to seek advice from the Ideamotive professional team now than to lose a huge amount of money in the coming years.