The Ideamotive's Blog is a hub for our professionals to share their knowledge.
Join Ideamotive Newsletter!
Get fresh tech trends and news to your inbox every two weeks.
By clicking the button above you give us permission to send you e-mails (no spam!) from which you can opt out at any time.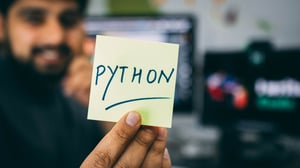 It was probably a cold and snowy night of December 1989, when a young (weeks before his 31st birthday) programmer Guido van Rossum was looking for a way to stay occupied during the week around Christmas. His office...
Continue reading
Execute your vision
with trusted tech talent from the heart of Europe.