The Ideamotive's Blog is a hub for our professionals to share their knowledge.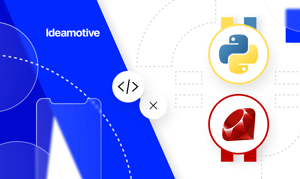 Developed in the 1990-s Python and Ruby belong to the latest generation of high-level programming languages. Both coding systems contain words from the natural language and are rather easy to understand and learn. ...
Continue reading
Execute your vision
with trusted tech talent from the heart of Europe.