It finally happened. After decades of being one of the most important topics of science fiction books, artificial intelligence became a reality.
Well, to some extent at least.
While some scientists are still skeptic that we may ultimately create the real artificial intelligence (called often also artificial general intelligence), one that would match the complexity of a human brain, we already have some limited, specific AIs available to regular users. There is Siri on iPhones, Cortana on Windows and Alexa waiting all day long at your home to hear you come back from the office and say "Alexa, what's the weather gonna be tomorrow?"
This sudden appearance of AI in our lives made more and more people interested in the subject — also entrepreneurs and business leaders who started to wonder how to make an AI and how to implement it in their companies. Technological revolution at its best.

Internet these days is then regularly flooded with blog posts and articles on Artificial Intelligence in business that are supposed to answer all the questions and give easy solutions. But as every business leader knows, easy solutions often don't exist. To make stuff work and make money for you, you need to review your options carefully and make sure you understand the new possible solutions.
That's why, when it comes to learning about AI in business, we recommend leaving the popular blog posts and short articles aside. Instead, we would suggest looking at our list of best machine learning books for businesses. Some of them are more technical while others more casual — all of them, however, have been written by industry experts who worked with AI and know how it actually works and how it can help companies from various spheres.
We promise that all of the books mentioned below are great reads that will truly broaden your horizons and make you think differently about where to take your business in the future!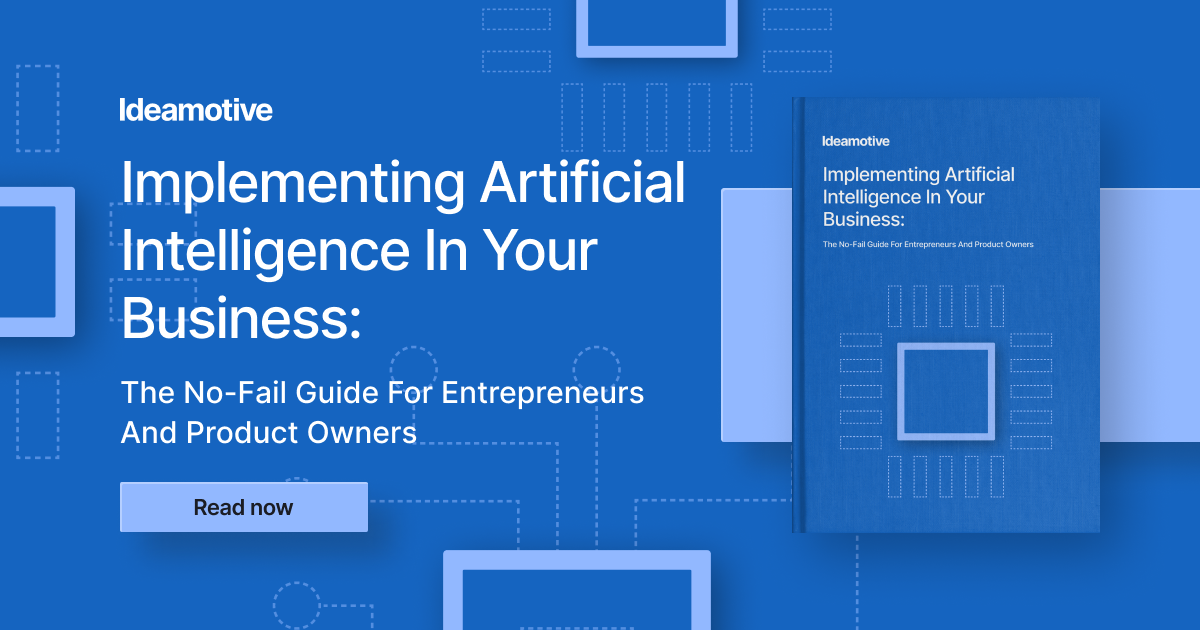 Automate the Boring Stuff with Python. Practical Programming for Total Beginners by Al Sweigart
Even if you are a non-developer entrepreneur, it's good to understand at least to some extent what the coders at your company are doing. When it comes to machine learning/automation, one of the best books on the topic is Automate the Boring Stuff with Python. Practical Programming for Total Beginners by Al Sweigart.
As the title suggests, Sweigart's book introduces readers to a way to easily automatize some of the tedious tasks one might need to do during their daily work. This includes web scraping (getting specific data from multiple sites with use of scripts), cleaning up your mailbox, getting through tons of data in Excel sheets (we know you need this one especially!), and much more.

Sweigart himself has written numerous books for amateurs and non-developers, trying to prove that truly anyone can code. One of the basic principles he is trying to share is that you don't really need to be a math expert to understand how to write software. Moreover, Automate the Boring Stuff… is available under a Creative Commons license, which means you can learn how machine learning works for free!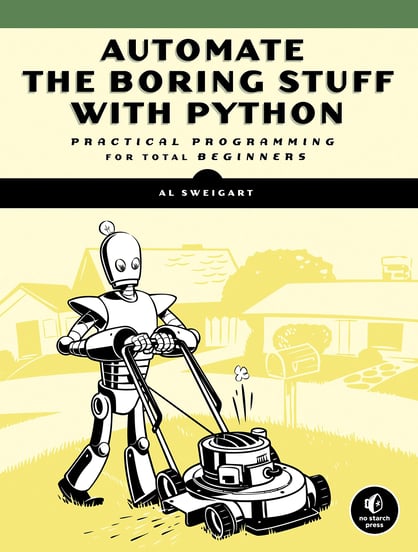 The AI Advantage: How to Put the Artificial Intelligence Revolution to Work by Thomas H. Davenport
A relatively short (around 250 pages) book that every entrepreneur interested in automation should read. With scientific precision, the author writes both about Artificial Intelligence development until today as well as what, in his opinion, the future will bring. He reviews the most common ways of automatization used by companies nowadays, which serves as a great overview that may help you in finding the perfect AI solution for yourself.
What's interesting, is that, unlike many others, Davenport doesn't believe that the automation will end up in massive joblessness — at least not in the near future. At the same time, however, he highlights the importance of preparing your employees for the AI revolution and recommends trainings that a business owner should consider as soon as possible.
The book has been published by MIT Press and you can get it in paperback from the publisher's site as well as from many resellers, including Amazon (which also sells e-book and audiobook versions).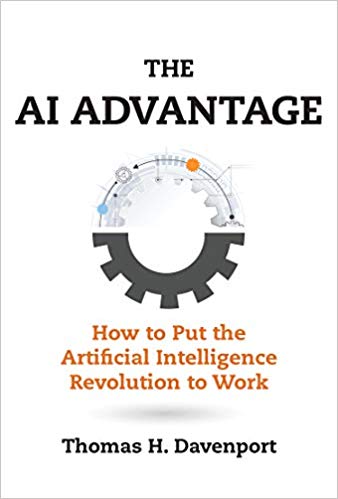 Artificial Intelligence: A Modern Approach by Stuart Russell and Peter Norvig
If you are missing the university student-like textbooks that cover all the major things on the topic from A to Z, here is one of the best machine learning books for you. Russel and Norvig cooperated to create a comprehensive overview of the AI world on over 1000 pages. Yes, this thing is big, but none of the pages written by the authors will leave you disappointed.
Artificial Intelligence: A Modern Approach is filled with scripts, cases, scenarios and their explanations that will satisfy everyone, from a computer science student to an entrepreneur that wishes to understand how AI works from the inside out. It is not an easy read, though, so save yourself at least an hour or two every evening to really dive into this book instead of just turning pages.
As one of the reviewers on Amazon said, "If you are looking for a really good introductory textbook to AI that does not completely dumb things down, buy this book." And we fully agree with this!You can get the book, for example, on the official site of its publisher.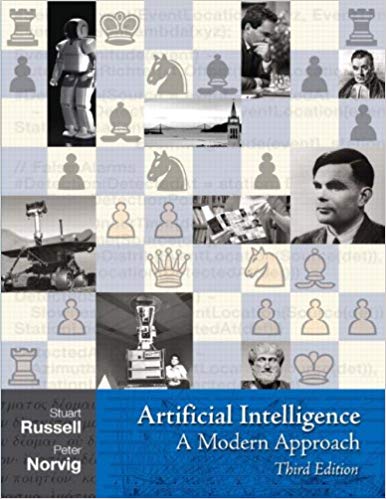 The Executive Guide to Artificial Intelligence: How to identify and implement applications for AI in your organization by Andrew Burgess
The long title of this one is not necessarily adequate to the book's size itself. The publication is around 180 words, but it's enough for the author to make you think more about the possible applications of artificial intelligence in business.
Burgess himself is an AI advisor who discussed with various managers and executives the possible outcome of using artificial intelligence in their work. What's really important is the experience he gained during these unusual consultancy sessions — Burgess is not only a person that understands how machine learning works but is also able to share this knowledge with people who want to understand the benefits of implementing the new technology.
As he writes:
I am often asked by executives, "I need AI in my business – how can I implement it?". This is, of course, the wrong question to ask. The much more appropriate question is, "I have some big business objectives/challenges – how can AI help me deliver or address them?"
The aim of The Executive Guide to Artificial Intelligence is ultimately to help an entrepreneur answer this question by themselves.
Get the book on the publisher's site or on Amazon.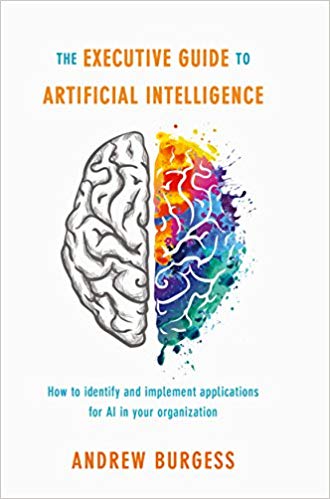 The Industries of the Future by Alec Ross
A powerful book from a person who knows all the ins and outs about the technology of the future from a political standpoint. The author, Alec Ross, is especially known as the Senior Advisor for Innovation to Hillary Clinton while she was the American Secretary of State. During his time in the office, he was pushing on the government to start reaching its citizens using the internet, including online videos and social networking platforms. He is also an open critic of the idea to control, surveil or censor the internet.
In The Industries of the Future Ross focuses on both the opportunities and dangers that are awaiting humanity in the next decades. He does dedicate a big share of his book to artificial intelligence development and robotics but also touches on other related issues, including Big Data and biotechnology. He gives both real examples and invents ones that surely will become a reality in the next few years. The book serves as a roadmap for the world, with both the great and terrible things that may happen.
If one wants to understand which technologies are worth investing in and which may end up being only a bubble, The Industries of the Future is surely the book to read. As the Forbes' reviewer states: "The Industries of the Future" reads like a portable TED conference at which you have been seated next to the smartest guy in the room.
As the publication happened to be quite a bestseller, you can get it pretty much everywhere. Go to the publisher's site for links to the most popular retailers. Paperback, e-book, and audiobook versions are available.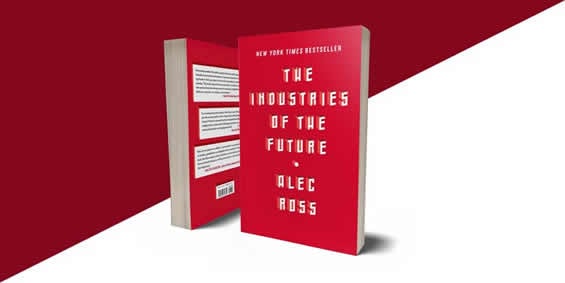 The Selling Revolution: Prospering in the New World of Artificial Intelligence by DJ Sebastian
Important note to start with — the DJ in DJ Sebastian stands for Donald J. and not a disc jockey. This means that the author of The Selling Revolution is not a random musician who decided to turn his career upside down, but a top-performing sales executive who worked with companies such as IBM, SAS, and QAD.
His book has been written for a very specific niche that is often forgotten when thinking about AI implementation — the salespeople. In the book itself, DJ Sebastian tackles all the questions one might have asked themselves when thinking about artificial intelligence or machine learning, but from the perspective of the sales team.
Whose jobs are in danger and whose will stay? How to implement AI in sales? How to manage and lead the team where some of the tasks are being taken care of by Artificial Intelligence? Can virtual chatbots really replace a person with a phone?
If you run or plan to run a company with a big sales team, this is one of those best machine learning books that you simply HAVE to read.
You can get The Selling Revolution on Amazon.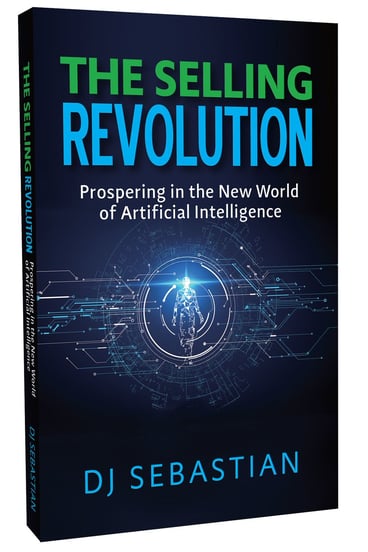 Applied Artificial Intelligence: A Handbook For Business Leaders by Mariya Yao, Adelyn Zhou and Marlene Jia
Despite not being a lengthy book (around 250 pages), Applied Artificial Intelligence includes more content than some of the bigger publications. Example after example, the three authors describe how companies from a variety of business verticals apply AI in their business.
Whatever industry you work in, you'll surely find here something for yourself. Finance, accounting, HR, marketing, sales — the book by Yao, Zhou, and Jia covers nearly every department of a typical modern company. Each issue comes with an accompanying example of an actual way some business implemented machine learning in their daily work.
Automation isn't the future, the authors of the book seem to say. Instead, they prove that automation is our present, a thing that is already used by every company that wants to stay on the market for the years to come.

If you want to make sure your business keeps afloat as well, start reading Applied Artificial Intelligence right away.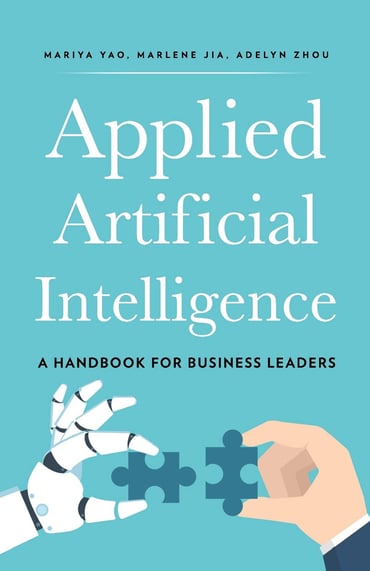 Prediction Machines: The Simple Economics of Artificial Intelligence by Ajay Agrawal, Joshua Gans and Avi Goldfarb
Like many other authors, the people behind Prediction Machines start with their book with a claim that artificial intelligence is already around us. The main example that actually puts the publication of Agrawal, Gans and Goldfarb in motion is the one of Amazon.
The main topic of the book is AI as a prediction machine — software that analyzes data and proposes a potential outcome to the user. In terms of Amazon, the company's AI takes into consideration every product a user buys or even views on the online marketplace and recommends other, similar ones to boost sales.
Does it work? Pretty much yes. As the authors write:
In our case, the AI accurately predicts what we want to buy about 5 percent of the time. We actually purchase about one of every twenty items it recommends. Considering the millions of items on offer, that's not bad!
Prediction Machines explores this idea, giving a very specific perspective on the potential use of AI in business. If you wish to learn more, you can get the book in hardcover or e-book on the publisher's site. The audiobook is available exclusively on Amazon's Audible.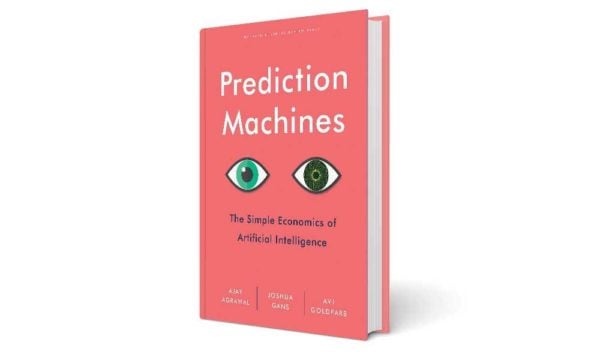 Artificial Intelligence for Marketing: Practical Applications by Jim Sterne
Some people don't think much about implementing AI in marketing, as they consider this part of the business a work that requires the creative mind of a human. In his book, Jim Sterne, an experienced marketing consultant, proves that this idea is wrong.
Sterne shows that there are multiple parts of the marketer's job that can be improved and sped up using machine learning. An AI filled with tons of data can, for example, build buyers personas and map customer journeys with just a few clicks. Data is the power, Sterne says, and AI is simply better and faster than humans in reviewing it.
What's also important, is that the author focuses highly on providing a proper context for marketing team leads and managers. It's their job to onboard the AI and to make sure their teams work closely with IT to create scripts in an efficient way. Sterne's book, therefore, serves as an especially important publication for these managers and leaders. It feels simply as a package of consultation sessions for executives packed in a book.

You can get Artificial Intelligence for Marketing in hardcover or e-book on the publisher's site. These versions, alongside with audiobook, are also available on Amazon.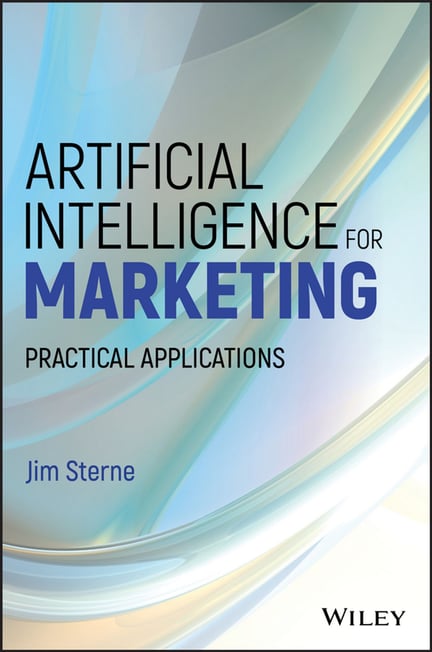 Artificial Intelligence and Machine Learning for Business: A No-Nonsense Guide to Data-Driven Technologies by Steven Finlay
As one of the Amazon reviewers puts it, Finlay's book is a no-nonsense entry to machine learning with no technical prerequisites. And that's a perfect description of this relatively short, but incredibly informative book. As the author himself says, he wanted to write an introductory publication that takes around 112 minutes to read - a time of a round trip journey from Preston to Manchester and back.
Steven Finlay describes in his book all the basic knowledge that every business leader should have when it comes to artificial intelligence. There is some technical stuff in there, but it's put in an easily understandable way. And, let's be honest, a few years from now you will simply HAVE to know what deep learning, decision trees, and neural networks are to keep your business strategy competitive.
The easiest way to get Artificial Intelligence and Machine Learning for Business is the aforementioned Amazon. Both paperback and e-book versions are available.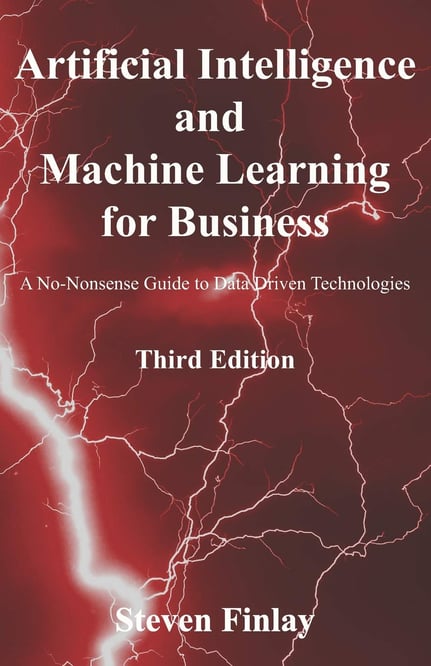 Looking to broaden your knowledge even more and actually run an AI project for your business? Contact one of our Ideamotive experts on machine learning and receive a free quote on your new solution today!