In recent years, a great number of rich (more or less) people decided to become the patrons of the truly 21st-century ideas. Just like Leonardo da Vinci or Raphael had their backers back in the Renaissance, now the money ends up in the hands of those with great startup ideas.
No one really seems to know how many startup accelerators are there globally. It happens due to a few reasons, and one of them is the fact that these kinds of programs are now run in many different countries and regions: from the United States to Eastern Europe, Africa, and India. It's now easier than ever to find funding for your new breathtaking idea.
But you should still remember that the startup accelerators vary: you might end up in talks with one which is honest and will make you rich and successful, as well as with one that may actually be a scam. Because of this, we decided to share with you our 7 (the lucky number, right?) favorite startup accelerators from one of the business capitals of the world, the great New York City.
Are you ready to become a founder of one of the next great New York tech startups?


The East Coast Silicon Valley?

NYC is by some called the new American Silicon Valley, and this happens due to a relatively recent tech boom in the Big Apple. The New York startup scene happened to expand rapidly thanks to a wave of the best tech workers who arrived in the city firstly partly because of the giants of more traditional industries, such as banking. As New York Times journalist Steve Lohr wrote in his piece titled How New York Became a Tech Town:
Many of the city's tech jobs are not in technology companies. Instead, they are tied to industries where the city has long been positioned as a world leader — like finance, advertising, and media. Those businesses face threats from the rise of the digital age and have adapted to compete, helping to revitalize the city's economy in the process.
As reports claim, there are currently over 7000 startups and at least 100 incubators in New York City.

Would you like to join them and start your own company in NYC?

If yes, see our list of top accelerators on the New York startup scene and send your pitch to them today!


1. Angel Pad
An incredibly unique seed accelerator, loved by the New York tech startups. They have been ranked as #1 Accelerator in the MIT/Brown University study and named Anti-Y Combinator. This comes from their untypical approach to choosing the ideas they want to fund. Every half a year, Angel Pad's team (a married couple, Thomas Korte/@thomask and Carine Magescas/@carinemagescas) chooses only around 15 startups from a huge number of applicants (usually around – wait for it – 2000!)
Being chosen by Angel Pad seems then to be incredibly hard, but it is definitely worth a try. A startup supported by this accelerator raises average funding of $10 million. Angel Pad also gives $120k from their own pocket and $300k in cloud credits for services such as AWS. In their portfolio, the accelerator has startups from many different industries. Among them, one can find:
Adku (big data services for e-commerce; acquired by Groupon)
Spotsetter (social search engine making personalized recommendations on places worth visiting; acquired by Apple)
Angel Pad accepts applications only on specific times of the year, but you can sign up for their newsletter any time on their official website. They take equity of around 7%.

2. Enterpreneurs Roundtable Accelerator
One of the all-time favorites of the New York startup scene. At ERA, they know what they are doing – since they started in 2011, they have funded nearly 200 startups with whom they have raised over $300m.
But what are the exact goodies for the newly chosen companies?
Firstly, there is the money: $100k initially. In exchange, they take 8% of equity.
Secondly, there are the extras – credits for all the services your startup may need, from AWS and Google Cloud to Shutterstock and Hubspot.
Last but not least, the 500+ mentors waiting to teach you how to win the market. The coaches come from all the companies you love, including Facebook, Spotify, and Google.
Bonus info: the registration is open for startups from all over the world, however, you are required to relocate to the NYC for the 4-month programme.
What are some alumni Entrepreneurs Roundtable Accelerator can be proud of?
ERA regularly runs new programs to which you can apply on the accelerator's official website.

3. Tacklebox
A quite unique approach to accelerating startups. Tacklebox is looking especially for founders who have an idea for a revolutionary company but haven't yet turned it into an actual product. The accelerator is looking for pitches and business plans, not necessarily a complete team ready to roll. They welcome people with actual full-time jobs and wish to make the dreams come true.
More unique facts?
Tacklebox doesn't take any equity. Instead, you pay them $3k/startup.
What do you get for it?
A seven-week program full of workshops, one-to-one meetings, and more. There is also time for presenting your idea to investors – Tacklebox claims their angels are happy to invest from $15k to up to $250k per startup.
The final unique thing about Tacklebox – they don't brag so openly about their alumni as the others do. Their website only says:
We've got an active alumni base of over 165 startups. Many of these founders have gone on to quit their jobs, raise money, join accelerator programs, or bootstrap and grow on their own terms.
However, we managed to find a few of the Tacklebox-powered startups. Interestingly, some of them have been later pushed to other, more traditional accelerators, such as Y Combinator. The list includes:
The Lobby (service connecting insiders at top investment banks with candidates for a job at these banks) – WWW
Big Lives (company running events showcasing new fashion designer) – WWW
SAME BUT DIFFERENT (clothing company powered by 3D knitting machines) – WWW
You can find more info about Tacklebox in a Business Insider's piece on them, and you can apply for their programme on the accelerator's official website.

4. TechStars
One of the best-known accelerators around the world. They have branches in numerous cities, but the NYC one is still considered one of the most successful ones. TechStars have literally hundreds of alumni and many of these startups finally moved to NYC encouraged by the program and the ecosystem.
Every time TechStars accepts 10 applicants and puts all their energy into coaching the companies during the 3-month program taking place in New York City. Among the mentors cooperating with TechStars NYC, one can find Reshma Saujani, the founder of Girls Who Code, and Kai Bond of Comcast Ventures. Jenny Fielding (@jefielding) is the Managing Director of the accelerator's Big Apple branch.
Among the TechStars's alumni one can find:
You can apply to the TechStars NYC program on the accelerator's official website. They take equity of 6%.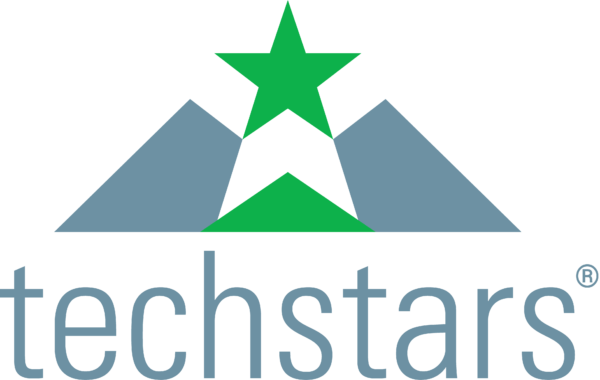 5. URBAN-X
The rules at URBAN-X are simple: every six months the team behind the accelerator (including it's Managing Director Micah Kotchs/@cleantechnyc) chooses up to 10 startups and gives them $150k per company. And there are even more perks waiting for those who will get chosen.
URBAN-X is focusing on urban tech startups – those whose aim is to change cities for better. During the 20-week programs, the lucky ten companies will not only get important funding but will also be mentored by experts. Moreover, URBAN-X is cooperating with BMW and MINI whose designers share their knowledge with the newly funded teams. The accelerator also doesn't have a standard equity policy set – they look into each company separately and then decide on what to propose to the founders.
So far, URBAN-X has founded such startups as:
You can apply for the URBAN-X acceleration program on their official website.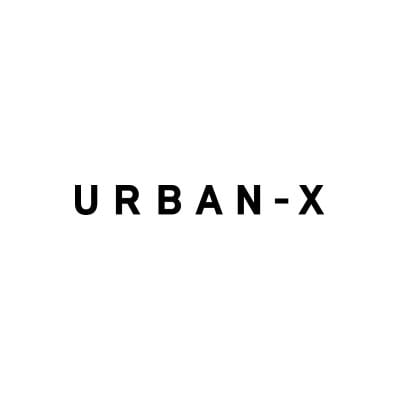 Another unique accelerator on our list. As VentureCrush FG's officials openly say, they do not run this project for profit and do not take equity. However, funding is something you may need to fight for yourself – no money is given to you at the beginning of the program, and the whole project is about teaching founders how to run their companies, and how to get funds from investors and angels.
Moreover, VentureCrush FG is also mostly for people who are already located in the Big Apple. Every time, the program starts in September and finishes around May next year. This period is filled with mentorship meetings, events gathering all the chosen startups, and much more.
Finally, people behind the VentureCrush FG officially recommend that the easiest option to become a part of the program is to get warmly introduced by someone else. Of course, you might still apply by yourself using the form available on the accelerator's website, but it maybe be much more effective for you to find someone who knows the program's chair Ed Zimmerman/@EdGrapeNutZimm.
VentureCrush's alumni list includes:
WayUp (previously known as Campus Job, a job site for college students and graduates) – WWW, LinkedIn, Twitter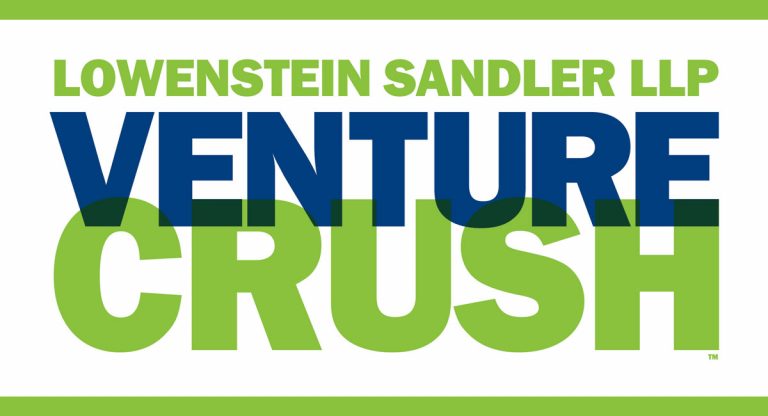 7. VentureOut
An NYC accelerator (one of the most active ones) with an incredibly interesting concept. VentureOut runs mainly two different acceleration programs:
One-week, a hyper-intense program focused on tons on training, 1-1 mentoring sessions, meetings with investors, and more.
3-month program, every time tailored to the chosen company's needs.
Both programs were developed as an opportunity for startups from all around the world – not only the teams located in the U.S. or NYC itself. In fact, VentureOut have already managed to run the one-week sessions in a number of different countries, and the three-month program is focused mostly on helping companies from around the globe in expanding to the American market.
VentureOut is constantly offering new opportunities, dedicated either to startups from specific countries (e.g. Czech Republic or Poland) or those focused on specific industries (e.g. AI or blockchain). It's best to regularly check the accelerator's official website in order not to miss the application deadline.
The list of VentureOut's alumni consists of hundreds of different startups, including:
Finishing Things Up
Preparing a pitch of your great idea for an accelerator? Or maybe you have already joined one and managed to secure the funding? On whichever step of turning your idea into a product you are now, you need to be prepared to finally do one of the most important steps in your career – creating the actual software.
There are some great custom software development companies and we are proudly named one of them. If you are wondering how much of your funding you may need to spend to create the app with us, we run a special survey that will allow you to get some rough estimates of the costs. Feel free to get in touch with us anytime – hopefully, we are the software development agency you are looking for!