Good reviews on the internet can make any business successful. If you have 5 out of 5 stars based on at least a hundred or two of online opinions, your growth is pretty much guaranteed. The issue is, though, that people are more fond of writing a review when they have a bad experience than when they have a good one — anger is stronger than happiness.
In the case of an online marketplace business, bad reviews are what you have to be especially careful of getting. As people want to be assured that the service they want to use is secure, they often check websites such as Trustpilot. If you have enough excellent opinions on a platform like this, you can brag about it on your website and use a banner saying, for example, 90% of our buyers trust us.
And while encouraging people to write positive reviews for you may be effective, even more, necessary might be minimizing the risk that someone will give you the evil 1 star.
So how to avoid a bad reputation? How to make sure users trust your marketplace business and recommend it to others? To answer these questions comprehensively, we decided to share with you a few marketplace tips on how to build credibility by both minimizing the risks and making sure a right word about your platform is being spread.
Minimizing the risk
Before we focus on spreading the news about your platform and decide how to market a marketplace, it's good to make sure that you are minimizing the risks of making your customers disappointed and, in effect, ending up with several angry, negative reviews.
First, of many great marketplace tips, we've heard from experts — ask yourself the question: What's the most important thing for a buyer?
Our answer is: to receive what they were told they would get. This can be achieved in multiple ways, but it's actually easier to be done in the early beginnings of your marketplace business when you don't have many vendors/sellers, and it's easy to control them.
If you are planning to work with businesses rather than random sellers wishing to sell their used goods (and maybe even not knowing how to sell on a marketplace exactly), it's pretty easy. In the beginning, you will probably reach out to those businesses by yourself, hoping they will join you. This means you probably have (or should have, at least) a list of credible, respected companies to contact.
After you are done with this early stage of your marketplace's life and have businesses contact you instead, it's still possible to make sure that these are reliable vendors. Global Sources, for example, despite being one of the biggest B2B marketplace platforms in the world, still checks every new manufacturer joining them and makes sure it matches their standards.
Getting around with the people
The situation may be harder for you to handle when you are planning to run an e-commerce marketplace where anyone can both buy and sell things. In this case, it may become challenging to make sure your customers are protected enough.
So what can be done?
It is truly up to you how secure you want the whole process to be. One might think, Of course, I want to have all the possible security measures set up! Isn't that what the user wants?
Well, not necessarily. Security comes in different forms. From your perspective, you might like to get all the possible information from the user to make sure they are real and credible. You can make them always add their photo in a profile. You might even ask them to give you a scan of their ID to register on the platform. These days it's easier than before, thanks to ready-to-use solutions, such as Anyline.
But while for you this means security, for a user it can be the exact opposite. Many people don't like the idea of sharing their information online — and they do it because of their safety. Sharing official ID on the internet is the thing that some people are afraid the most of. And even though you might promise them the most secure handling of their details, many still won't trust you — because, as some may believe, there are no security measures that can't be ultimately broken.
What you can do is to encourage people to share as many of their details as possible. Persuade them by telling that the more information they have in their profile, the more trustworthy they will be to other users. Try also to make them connect their account on your marketplace with accounts on Facebook, Twitter, or other social media. You might even force them always to add real photos of the exact products they are selling and ban the use of stock photos and official images from the manufacturer. This is done, among many, by OLX, the Craigslist's alternative for most developing countries.
In other words, teach your users how to sell on marketplace effectively. With proper guides and FAQs, they will follow your lead, sell what they have to offer, and in the end stick to your platform.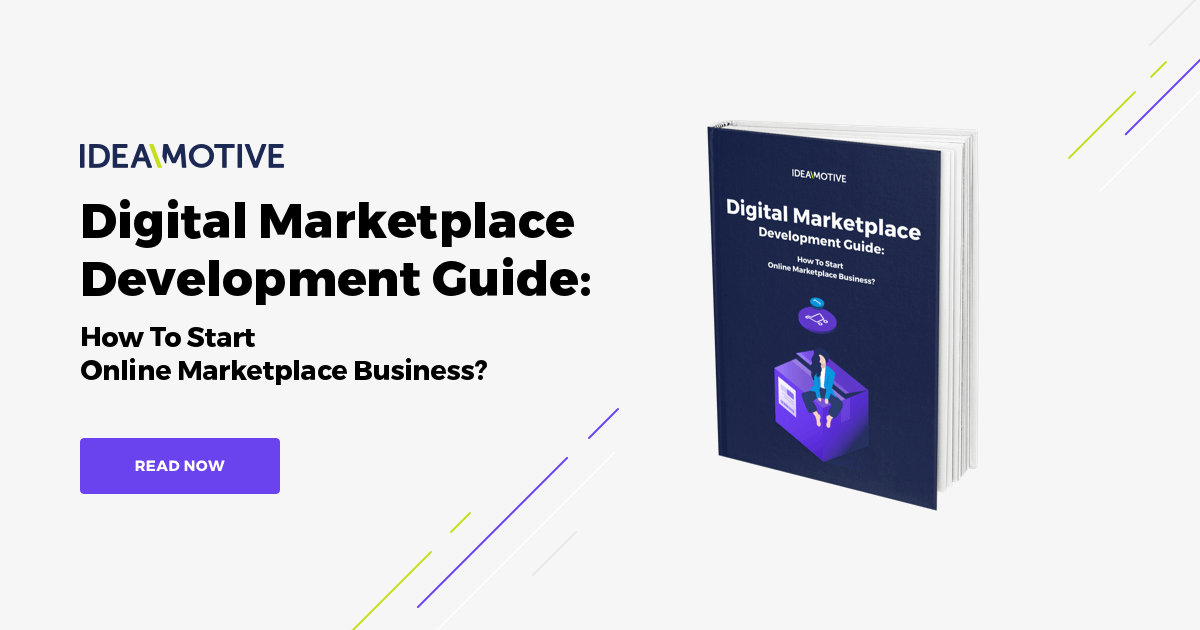 Secure the buyer
But how to make sure that the buyer is ultimately adequately secured? They might still end up buying products from untrustworthy looking sellers and put the blame on your marketplace.
Once again, the worst situation happens when the customer either doesn't receive the product at all, or the product delivered varies highly to what was promised on your website. In either case, two major things should be considered:
How you handle the transfer of money is crucial. Some marketplaces try to make the process more secure and get directly involved in it, e.g., by collecting the money from the buyer by themselves. This money can be later passed to the seller after the package has been confirmed to be sent/delivered.
Many marketplaces also decide to use the PayPal system. PayPal takes care of securing the payments by themselves and can reimburse the buyer if there is anything wrong with either the delivery or the product itself.
When everything goes down, the proper, well-trained customer support team is crucial to handle any issue. Even if you have the PayPal system included, customers probably won't rush to contact PayPal at first — they will want an explanation from your people. Customer support needs to be able to handle any problem quickly and politely. Thanks to this, the buyer may end up remembering your platform positively, even when the worst happens.
A quick marketplace tip based on the above: even though it's possible to automate many jobs related to your online platform's operations, human customer support is still something you should really push for. Yes, there are AI chatbots available already, but they won't be enough in every case. In fact, sometimes what makes people the most disappointed about a specific service, is the use of chatbot and a low number of actual humans in the support center. See reviews of a German online-only N26 bank, for example.
Making users work to build the trust of your marketplace
After you minimized all the primary risks coming from the users themselves, it's time to think about making your platform known as a friendly, useful, and credible marketplace.
In the center of this plan are — once again — the users. Don't buy yourself fake reviews, fake comments, and fake likes. Sometimes you will find people spreading these bad marketplace tips, but don't trust them. Get real users doing real communication. Only they can make it natural and authentic.
How to encourage them to believe in your platform and stick to it?
Firstly, implement a rating system.
When you are planning to work with professional vendors, focus on allowing (and encouraging!) reviews for both the sellers and the products. When you are working for standard users both when it comes to buying and selling, allow everyone to rate each other after every transaction.
But you should also remember about encouraging communication besides simple reviewing. Let people discuss products, let them argue about their contradictory opinions. Will you use the power of social media for that or will you keep conversations like this on your platform? Both options are useful, but you should always consider your bigger plan, the whole architecture of it.
Become the expert
As the next few years will surely show, the success will be in finding your niche. The market for general marketplaces is very crowded, and it will be hard to have a bite of it for yourself. It's time to look for an industry that wants their own place on the internet, their own buy&sell platform.
A great case to consider is 3D Hub, a network of manufacturers ready to 3D-print anything the buyer needs, or GOAT, a platform connecting fans of unique, sometimes quite costly sneakers. When you visit either of these marketplaces, you already know that the people behind them are the experts in what they do — they are focused on one particular niche, and they are making the best out of it.
Another example worth mentioning is BookaRentals, a marketplace for travelers wishing to spend their holidays in the most unusual way. Booka operates under a few different websites, each offering different types of niche accommodation, such as houseboats (popular mostly in the Netherlands), treehouses, ice hotels, and even haunted houses! Their traffic is also highly based on the SEO part of their marketing strategy — thanks to focusing on niche businesses, they can rank high for relatable keywords (e.g., rent lighthouse, book lighthouse) in Google.
The similar niche-driven approach can be seen even when looking at one of the most popular marketplaces:
1) BlaBlaCar allows people to offer rides from one place to another and is entirely focused on this service.
2) Airbnb started by getting people to offer their apartments for short term rent and now expands into other areas of tourism.
3) Etsy helps artists in selling their hand-made products to customers around the world.
4) Amazon may be an ultra general marketplace, but have a look at their separate division of Kindle e-books or their Audible audiobook service.
These companies all respond to their clients' needs by positioning themselves as experts. They understand the concerns and wishes of their users; they create trends and establish social media strategies answering directly to the planned target groups.
So find your niche and learn everything you can about it. Becoming an expert is the ultimate way to make your new platform credible and genuinely respected by the customers!
Need a team of expert web developers able to turn your marketplace idea into reality? Ideamotive is a trusted company that can help you with it. See our online form that allows you to estimate how much setting up your marketplace platform will cost and contact us with your pitch.