In the high-tech world of the early third millennium, it is a must for any business with big-time aspirations to have a virtual imprint. Brick-and-mortar companies hire savvy web developers to create websites, thus expanding their reach through lead scoring and living up to the expectations of internet-driven consumers who choose this buying channel ever more frequently.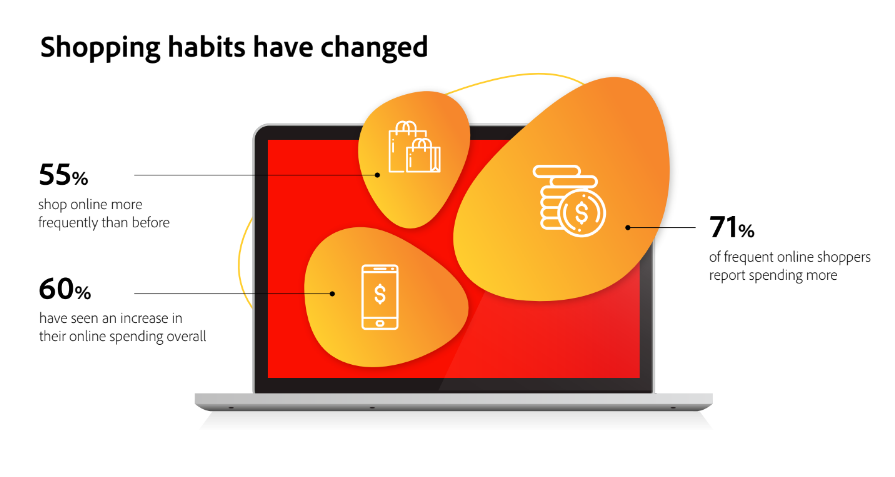 Such a global trend gave rise to a deluge of organizations that don't need any physical venue to sell their merchandise but exist only online and leverage the assets of digital marketing to the utmost.
Yet, whichever type your enterprise belongs to, the overarching goal of its webpage is to attract visitors in droves, speed them on through the sales funnel, and turn them into loyal customers. Appealing content is a second-to-none means to bring people to your site and make them stay there long enough to make a purchase. But not only that. Lots of instructive texts, picturesque photos, informative graphics, and engaging videos are appreciated by search engines, which improves the webpage's Google ranking and, consequently, its visibility power.
Publishing, revising, and updating multiple content pieces is a tough row to hoe even for small e-store owners, and for bigger websites, it is a mammoth task indeed. To handle it efficiently, specialized software known as content management system (CMS) is leveraged.
CMS Explained
Many organizations that launch their sites buy a custom domain and make use of a website builder. And while the hosting platform handles the site's maintenance and security, you can act as a frontend developer of a kind and focus on the design of your pages, filling them with multimedia content and animations. However, the flexibility of such tools leaves much to be desired, making them a passable fit for artists, restaurants, agencies, and other ventures whose aim is to create an image-rich site on short notice.
If you want to have a wider customization scope and enjoy multiple advanced features, a content management system is what the doctor ordered. Using CMS, you can easily create and manage a website while being in total control of it. Thanks to this platform, you will design it in the way you like, manage its users no matter how numerous they are, arrange the content via categories and tags, and even edit its basic code. Of course, it is going to take time and effort, but the result you get will be all yours to enjoy at the end of the day.
The unquestionable boon of CMS tools is the possibility to use them for people with scarce technical backgrounds (which effectively includes the lion's share of e-commerce entrepreneurs). Its drag-and-drop operation mode is easy to master for laypeople in the high-tech field who know nothing of writing software code in HTML, JavaScript, or any other programming language. Such foolproof nature of CMS solutions makes them a popular item on the modern software market with solid a CARG of almost 6% and a market volume of almost $26 billion it is expected to reach within five years. Besides, the average spend per employee in this domain is continuing to grow from a little over $4 in 2016 to almost $7 in 2027.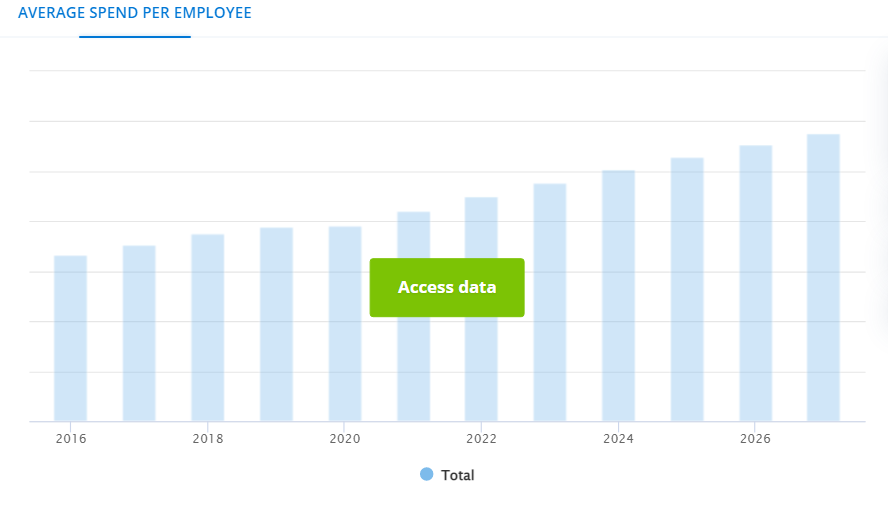 Given such spectacular indices, it is no wonder that the current niche abounds in offers that number between 250 and 350 by different accounts. What should you steer by in this ocean of options to get hold of an optimal content management system?
Must-Have Features of CMS to Hunt for
Naturally, you should consider your business requirements as well as the nature and scope of your online project while selecting a CMS for your online venture. However, there are some basic features and characteristics that any platform of this kind should possess.
1. Cost Efficiency
Ideally, it should be free (and many available systems are like that). Yet, you must realize that it is typically the bread-and-butter version, but you are sure to want some extensions or web hosting services you will have to pay for. Besides, some vendors (like HubSpot, for instance) offer multi-tiered payment plans depending on the scalability needs of your organization and the budget it can allocate.
2. Intuitive Dashboard
This is the core of the solution that enables scheduling content, monitoring user activity, tracking performance, installing plugins, analyzing indices, and more. It should be straightforward enough to be handled by any stakeholder among your personnel who must be able to design and edit content.
3. Customizable Templates
These should come aplenty to suit all your needs, especially if you envisage the growth of your company. In case they are available, you will be able to take a pre-designed layout or theme and tailor it for your purposes.
4. Broad Integration Potential
You can hardly expect your CMS to function as a standalone unit. It must play well with other software and resources your company utilizes in its workflow, including customer relationship management systems, social media, email marketing automation tools, or other marketing solutions. As a rule, these come in the form of various plugins and add-ons the vendor extends to customers.
5. Data Portability
This is another integration-related function. Your CMS should enable you to export data to other platforms or various endpoints.
6. Publishing Control
Since many team members are likely to participate in publishing content on your website, it is essential to assign different roles to them (administrator, editor, author, etc.). Each of them will have its own range of capabilities, according to which they will contribute to filling the site with content.
7. SEO Tools
First of all, the platform itself must be SEO-friendly with proper HTML markup and responsive design elements. More SEO-advanced solutions offer recommendations on how to arrange your content for both visitors and search engines to understand the essence of the page and enhance its ranking capabilities.
8. Support Options
Since most CMS platforms are open-source, their vendors don't have any support service departments, and if they do, their operation is ridiculously slow-paced. Yet, thank God, the solutions are foolproof enough to master their usage without any assistance. Moreover, you can visit a provider's site to look through the FAQ information placed there.
If you still have some problems or matters to clarify, you can always rely on the support of the collective wisdom of the user community. Just check what forums, wikis, or user groups related to the CMS in question exist.
9. Security
This aspect is one of the top concerns of users who disclose their personal and financial data while visiting an e-commerce site and making purchases there.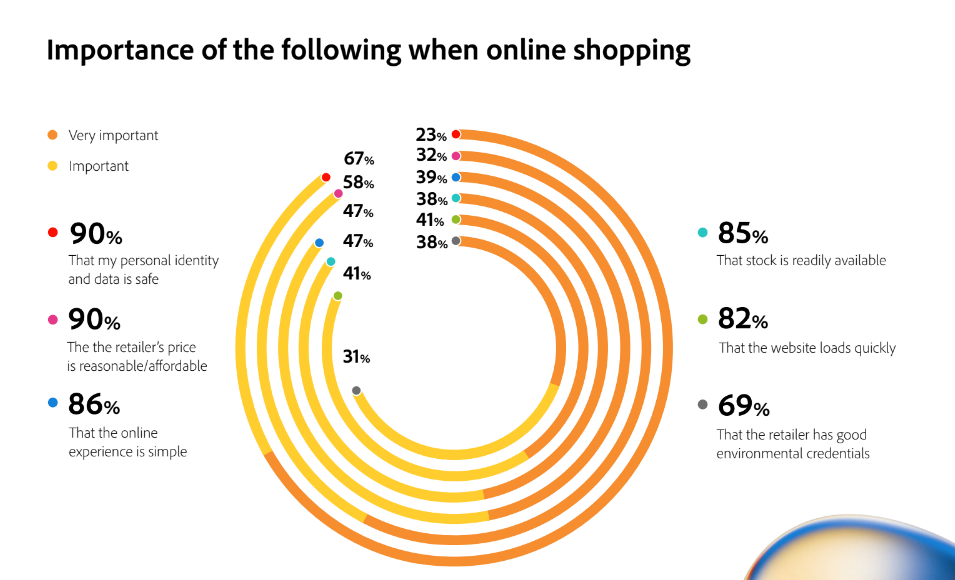 That is why you should check what security measures the vendor assumes and what additional steps can be taken (security add-on installation, acquiring an SSL certificate, making use of the content delivery network (CDN), etc.) to rule out possible DDoS attacks or penetration attempts.
10. Multi-Language Content Generation
If you own an international business or plan to expand globally, this feature is a necessary instrument for building variations of your pages in different languages. Some systems offer it as a part of the package. Others provide it only in extensions.
All of these items can be found in the CMS by HubSpot. Being a seasoned software developer that delivered multiple products based on this platform (and having our site created with the same CMS), we at Ideamotive consider this platform to be a perfect choice among such systems. However, it would be unfair to make no mention of HubSpot alternatives as worthy competitors on the market.
Zooming in on HubSpot Alternatives
Among the numerous HubSpot alternatives in the realm of CMS software, we would like you to pay attention to the following platforms.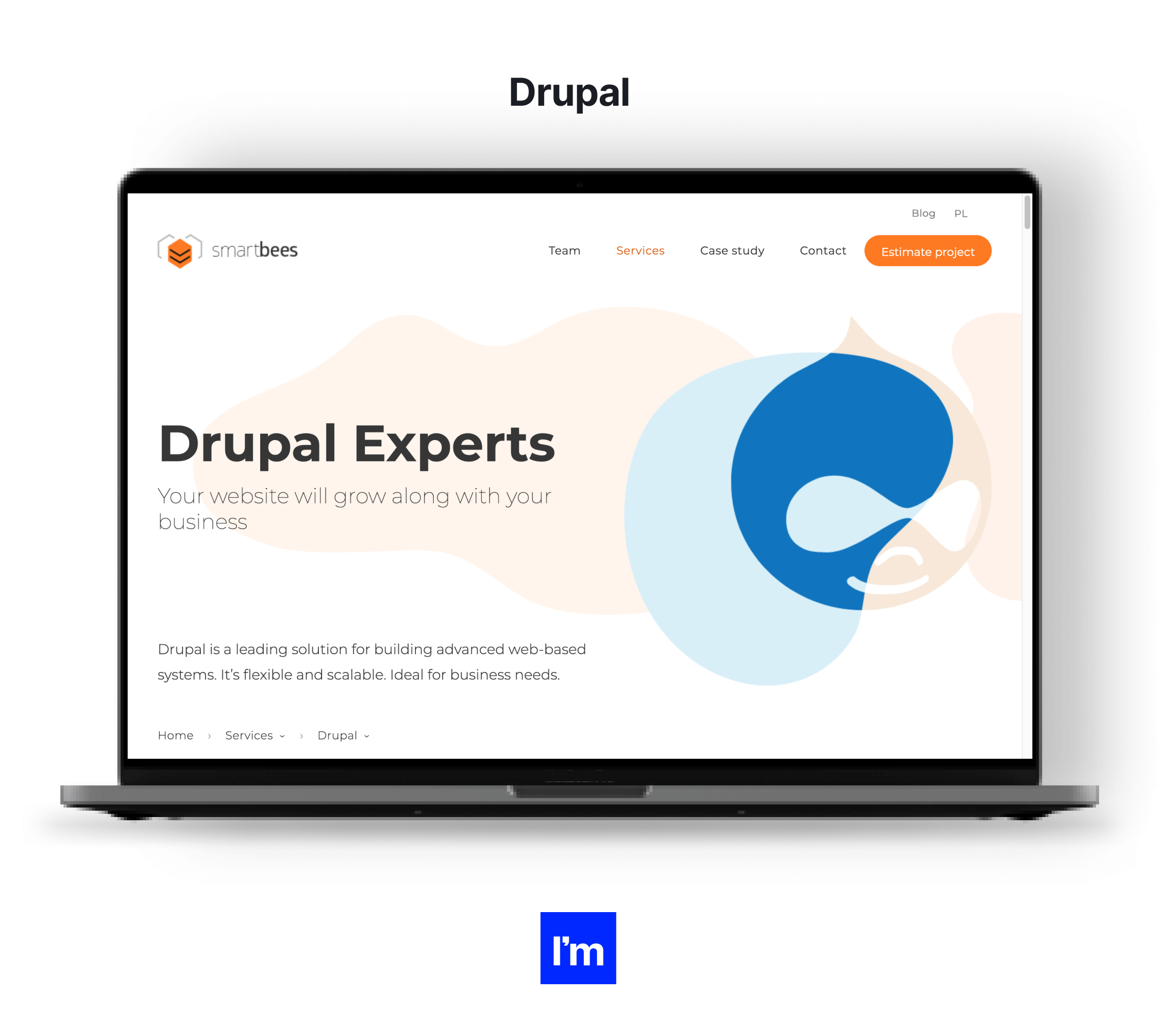 Originally launched as a student community solution, this platform continues to be leveraged by multiple university sites as well as some commercial and non-commercial brands (UNICEF, Pinterest, and The Economist, to name a few). Its modular nature is a good fit for small and medium-size social publishing and community projects that rely on a complex multi-domain structure with huge amounts of data or/and heavy traffic and require serious customization achieved via employing 46,000 highly configurable modules the platform offers. This wealth of extensions comes at a price, though.
First of all, its basic installation unit is extremely lean, containing typical web 2.0 and community functions (such as forums, weblogs, and tag clouds). The entire bounty of modules must be added manually as extras via FTP, which spells more time for site-building than you would spend using other HubSpot alternatives. Moreover, updating modules sometimes presents a problem because their compatibility with the backend lacks consistency.
Second of all, unlike HubSpot, this platform was designed by developers primarily for developers. It means that proficiency in HTML, PHP and CSS is required to make it work.
Third of all, Drupal's cumbrous architecture is likely to cost you a pretty penny. In fact, it is free to download but building a site with it would require professional expertise and from $15,000 to $42,000 to pay for it.
Such shortcomings are somewhat offset by the strong security of Drupal CMS, which can boast of the fewest number of accidents, according to the Common Vulnerabilities and Exposures System's report. This security-driven commitment is undertaken by community members who monthly issue bug fixes and security updates plus greater updates annually. However, the updates aren't automatic, so site owners should make a mental note to implement them unless the unmaintained sections of Drupal code become too easy for cybercriminals to compromise.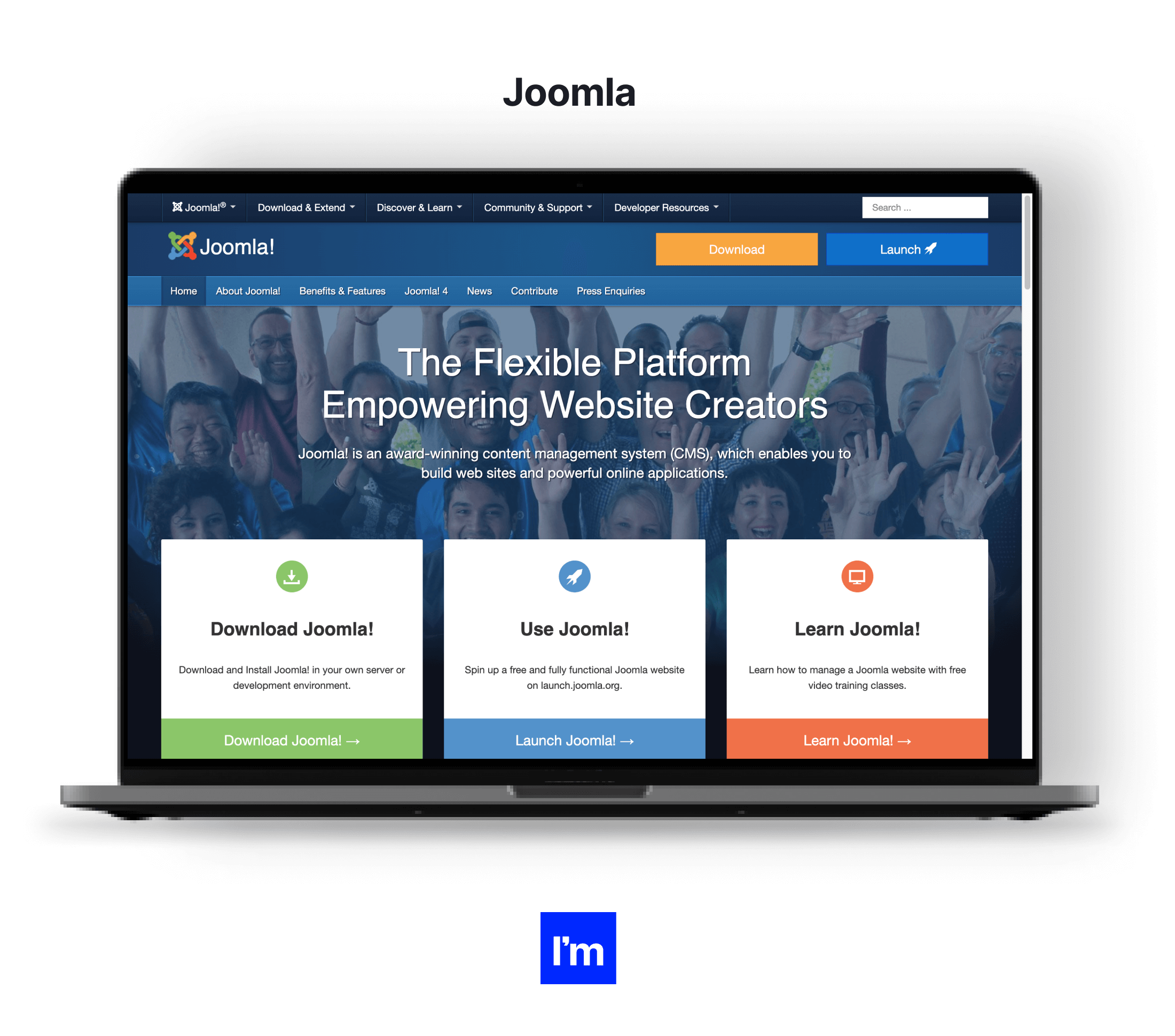 Among all HubSpot alternatives, this CMS is especially popular in the USA. Its definite edge is a plethora of in-built features that Drupal, for instance, doesn't have. They enable personnel to manage multiple users, create pages in different languages, and build custom posts utilizing out-of-the-box templates. The site's settings can also be modified to fine-tune content pieces, such as banners, articles, menus, redirects, and more. However, such modifications are performed on the backend of the webpage, which requires web development competence from users or a steep-curve pattern of learning for those who want to master it.
The numerous features can be augmented by installing over 6,000 frontend and backend extensions classified by the vendor into templates, modules, plugins, components, and languages. Moreover, the object-oriented design of Joomla allows users to create their own extensions to be then shared with the community via the directory.
The major weak spot of Joomla is its inadequate security, which is explained by numerous code flaws and the absence of an automatic update scheduling feature. So it is no wonder that in 2019 Sucuri claimed that 90% of compromised sites relied on the outdated version of Joomla lacking security patches.
As for pricing, this CMS is free, but you still have to buy a domain name and Joomla-supporting web hosting. Some add-ons may also be fee-paying. All in all, running a Joomla website is going to cost you anything between $700 and $6,500 (including possible expenditures for a developer's assistance), which is much less than you would splurge on a Drupal page but a notch higher than you would pay for a HubSpot site.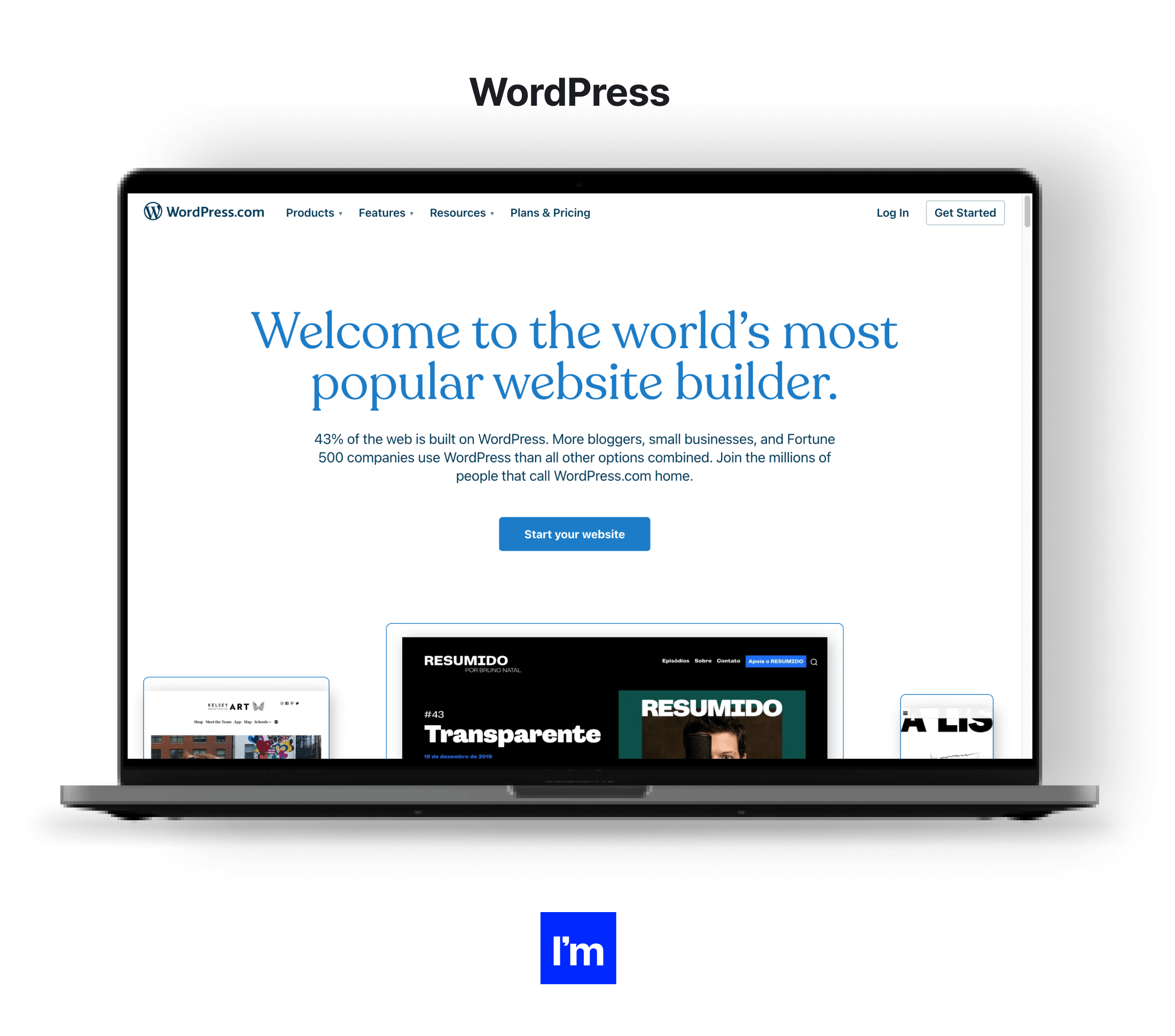 Being originally geared towards creating blogging sites, WordPress has evolved into the world's most popular CMS platform with around 18 million installations and over 40% of all web pages built with its help.
The two definite fortes of the solution are its utmost customizability and ease of use. The former is achieved via the employment of over 57,000 plugins, and up to 31,000 themes you can download free or for a certain sum. These come either from the vendor or from third-party agencies (but you must make sure they are compatible). For instance, you can augment WordPress CMS with analytics, email marketing, live chat, and CRM by connecting it to HubSpot with the help of a special plugin.
The second asset is related to the intuitive dashboard and editing interface WordPress offers. Yet, such simplicity is somewhat hamstrung by the challenging task of adding features or installing plugins, which is a hard nut to crack for beginners.
The wide employment of WordPress CMS has a flipside – problems with keeping it secure as a popular target for cybercriminals. Although the WordPress team issues updates and patches regularly, many careless users tend to neglect to implement them and leave 49% of sites to run on outdated versions. Besides, some security plugins may not play well with extensions, so marrying them with the functioning platform will require specialized skills.
Another bottleneck users may face is the site's questionable stability and limited performance in conditions of heavy traffic, which makes WordPress a bad fit for large multi-domain projects among HubSpot alternatives.
Whereas downloading WordPress will cost you nothing, you will have to pay for hosting, domain name, and advanced themes or plugins. By estimates, you will pay a one-time fee of $200 and moderate monthly sums of $11-$40 to create and run a WordPress site.
On balance, in comparison with HubSpot, the solution is more suited for budding entrepreneurs and bloggers with minimal tech expertise.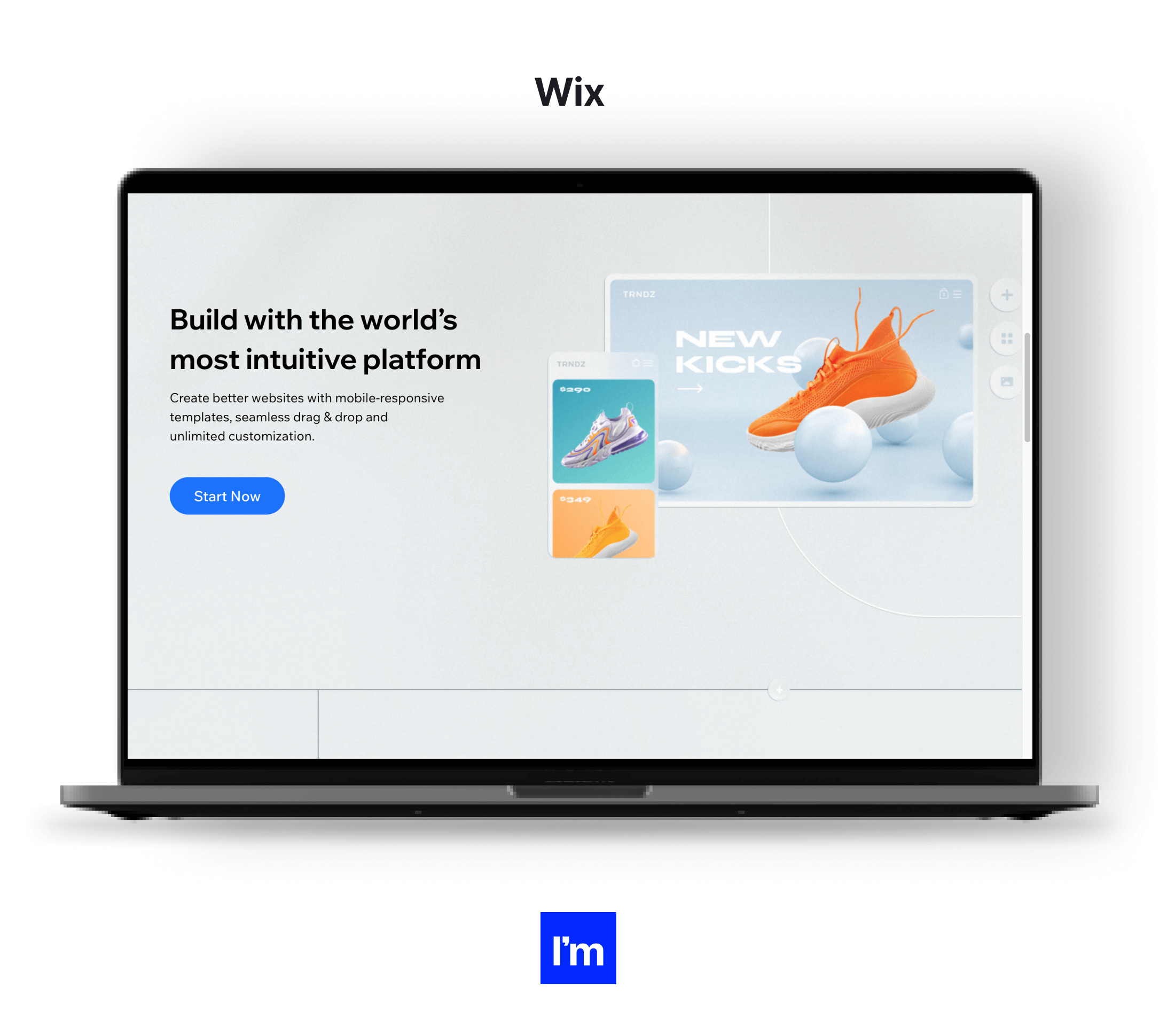 This is another beginner-friendly CMS. Its drag-and-drop interface, an abundance of pre-made templates, availability of a desktop and a mobile version, and a huge number of apps and plugins to augment it make Wix a good CMS to have for your first site ever. Moreover, there is a free version of it for those who don't mind the Wix-branded domain name and the vendor's ads published on your site. And even if you opt for a paid plan, it is very affordable (not exceeding $23 a year). So much for the upsides.
Yet, the downsides seem to outweigh them. Once a template is chosen, you can't change it. Downloading and exporting data procedures are rather awkward (you have to copy-paste it manually on each page). Running an e-commerce store is impossible with a Wix free plan. Even if you upgrade to a paid one, only PayPal and Authorize.net can be of service as payment systems. All of these make Wix the most suitable out of all HubSpot alternatives for business owners making their first steps in the online realm.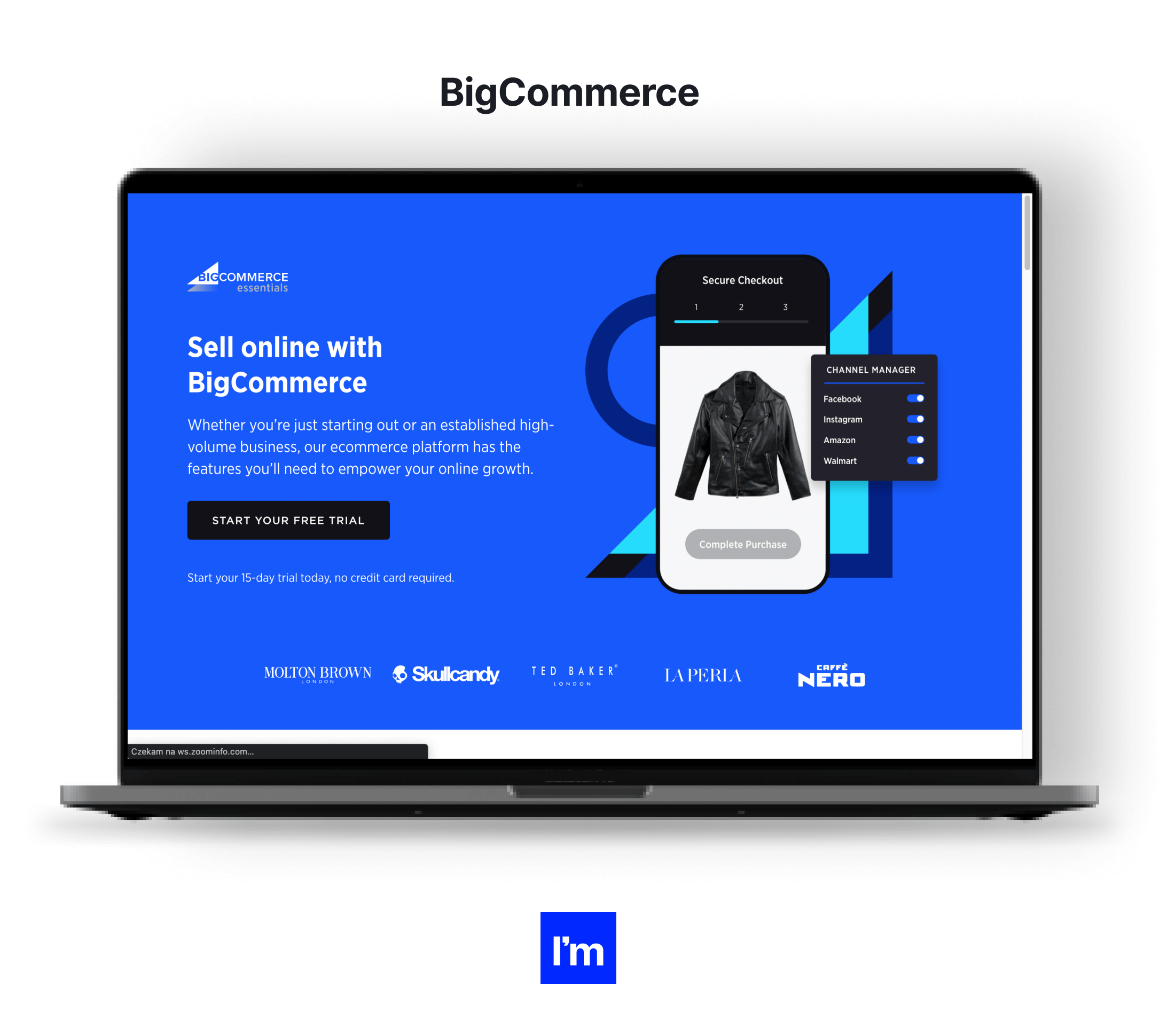 Being beginner-friendly as well, BigCommerce is a notch more advanced than the previous CMS. First of all, it also furnishes a free domain name, but you can choose to have a custom one in case you are ready to pay. Second of all, the roster of digital wallets is much longer here (including, for instance, Apple Pay and Amazon Pay), as well as an opportunity of accepting debit and credit card payments. Third of all, you can apply for support and help straight from the dashboard 24/7 through email, live chat, or phone. Fourth of all, BigCommerce offers a trial to give it a shot before committing yourself. Fifth of all, the vendor takes care of security and backups.
Among the disadvantages, it is worth mentioning a limited stock of themes and integrations, which can hamper your business growth (although you can combine this CMS with WordPress).
Pricing is also tricky with BigCommerce. The provider offers several plans, the cheapest (Standard) starting at $29.95, and the most expensive one (Pro) will cost you a little under $250 a month. However, unlike it is done in other HubSpot alternatives, the plan is bound to the annual sales volume, and once you cross the threshold, you will be automatically transferred to the next level and face a longer bill to foot.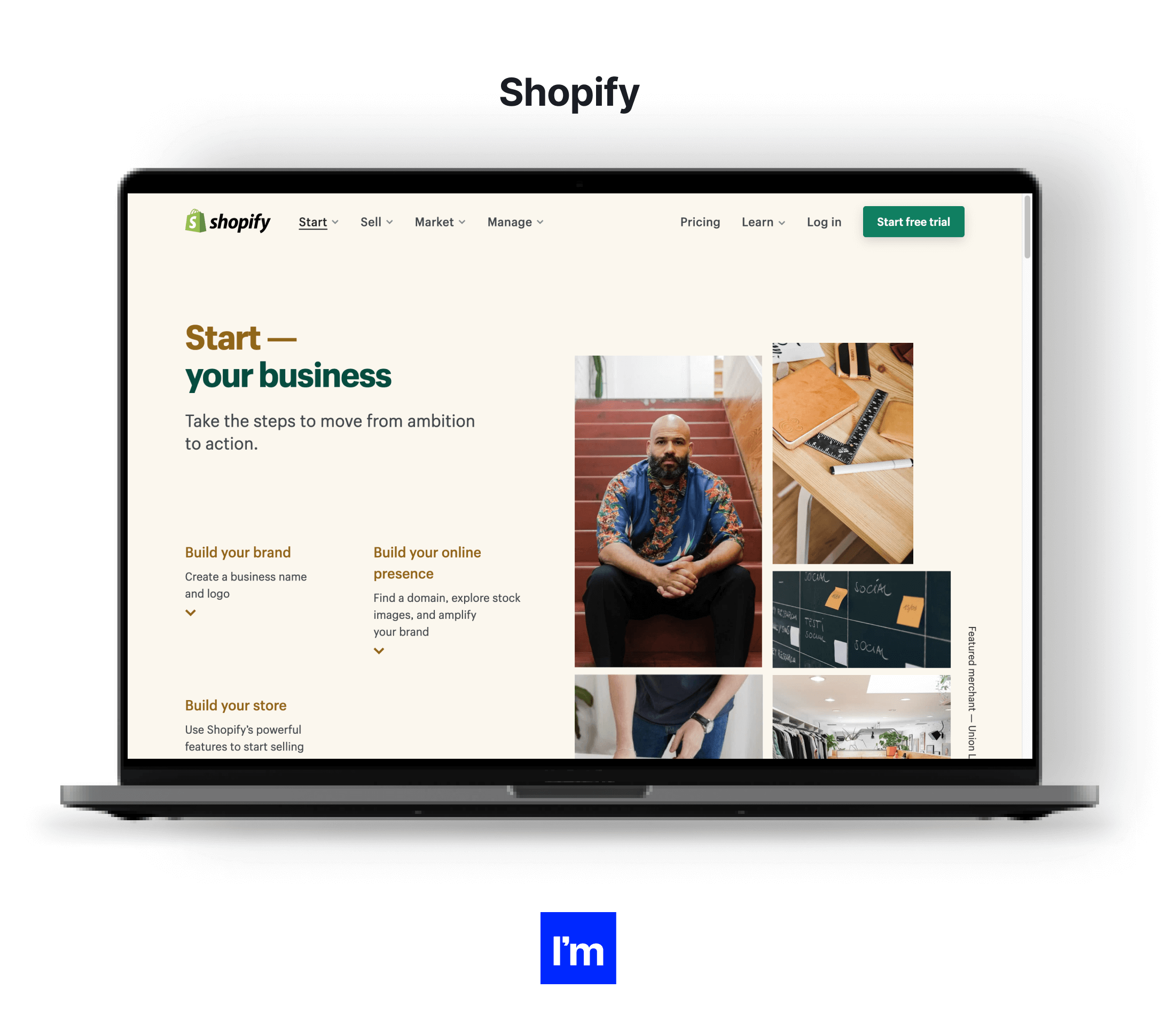 As another hosted platform among HubSpot alternatives, this CMS is quite similar to BigCommerce in many aspects, such as ease of use, drag-and-drop interface, a limited selection of themes, in-built 24/7 support functionality, several pricing plans from $29 to $299 per month. Its edge in the latter regard is the absence of automatic pricing plan switching once you have earned a certain sum.
The chief difference from BigCommerce is Shopify's major mission. It is primarily honed to build e-commerce stores by novices in the industry. That is why its customization potential is quite low but can be enhanced by 5,700 apps you can buy at the vendor's official store.
As a sales-related product, Shopify CMS makes a special point of payment options, security issues, software updates, backups, and PCI compliance. Besides, it provides such e-commerce business essentials as customer reviews, product analytics, abandoned cart recovery, blogging tools, and more. In case you have some difficulties in creating or running your e-store, you can make use of video tutorials and written how-to guides extended by the vendor.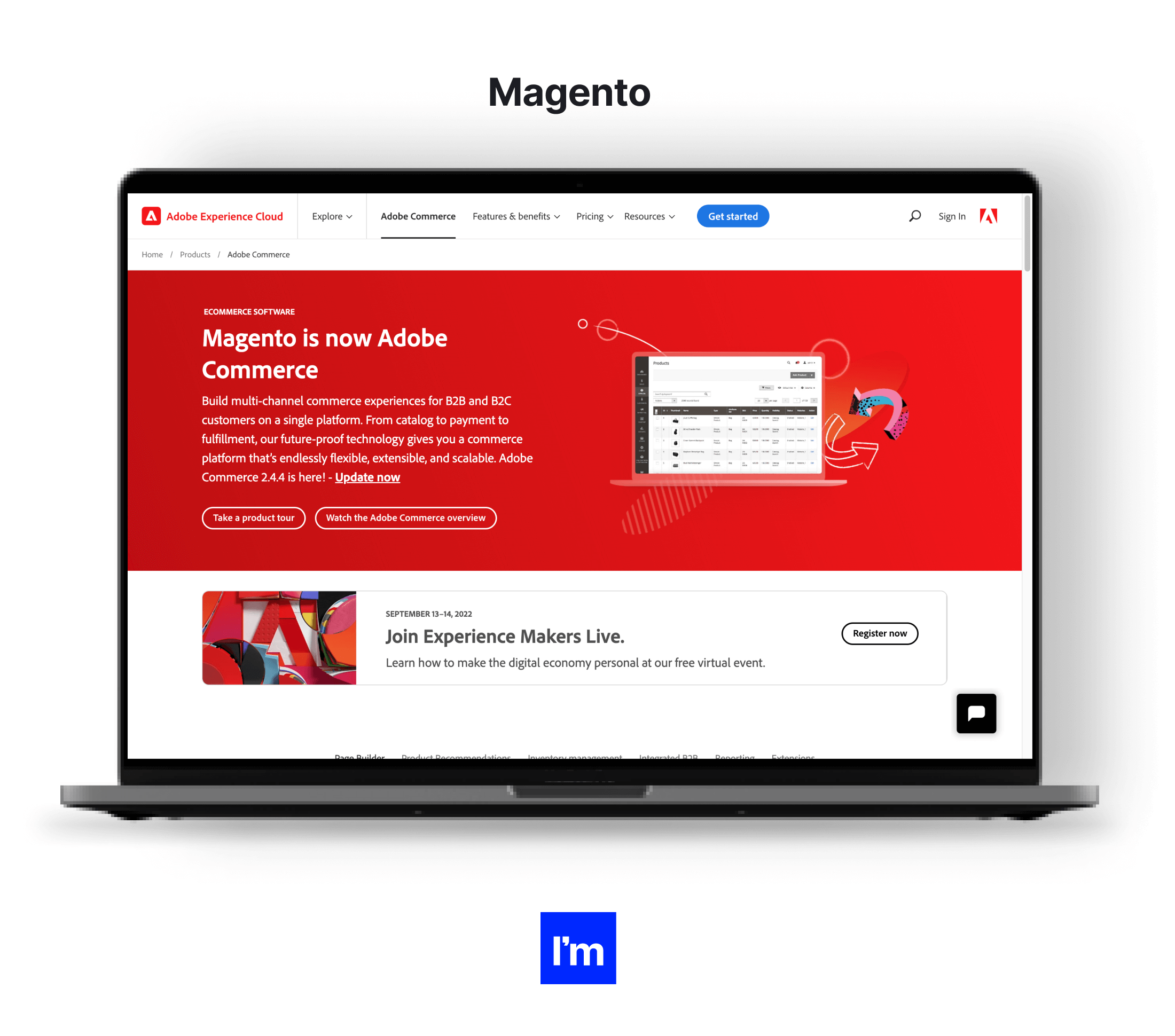 If you aren't a greenhorn in e-commerce any more, you should move over to other HubSpot alternatives, and Magento is a solid choice in this case. And solid is the perfect word to describe this CMS whether we take the status of its progenitor (Adobe) or the list of major-league behemoths that use Magento for their sites (Nike, Coca-Cola, Ford, and others).
This CMS comes in two versions – Magento Open Source and Magento Commerce – but both are meant for experienced e-store owners since, for rookies handling the solution will seem rather complicated. But for tech-savvy entrepreneurs, it is sure to be a great pick that will allow them to create and customize their site utilizing both its in-built functionalities and 3,800 add-ons that are on sale at Magento's Extensions Marketplace.
Security issues are handled by the vendor up to the mark; however, manual installation of patches and updates imposed an extra responsibility on site owners, who should watch for notifications on their dashboard.
Despite the free nature of Magento Open Source CMS, the cost of implementation of this solution is considered to be one of the highest among other HubSpot alternatives. This is explained by the money you have to spend for big-ticket premium apps and themes and the need to hire a developer to tackle setup and customization endeavors. Such expenditure items may run the total cost up to $40,000, but an average sum you have to allocate is twice that less. And it makes Magento a less appealing option in comparison to HubSpot, whose priciest plan doesn't exceed a moderate $1,000.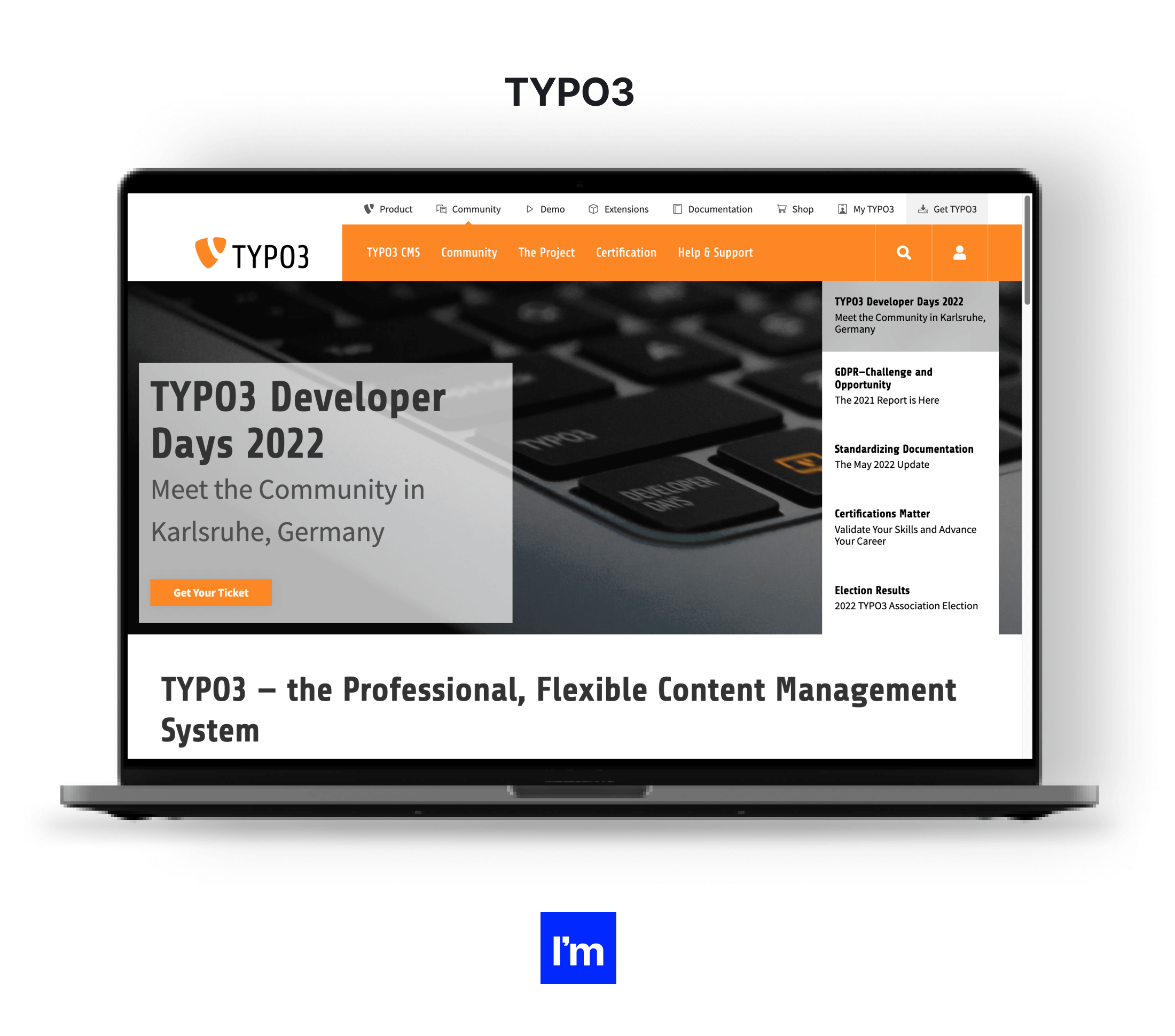 It is the oldest of all HubSpot alternatives that have been present on the market for a quarter of a century. The chief purpose of this CMS is to handle enterprise-size websites run in several languages. Such a focus and a considerable range of functions (over 9,000) presuppose a fair level of technical expertise or prolonged training for those who want to use TYPO3 for building their site and the intense administration effort required to manage it.
Despite its advanced business orientation, this CMS lacks features that come out of the box in HubSpot – like adding image galleries or embedding videos to your site. Besides, TYPO3's theme range is pretty narrow. Yet, such (and many more) functionalities can be added by installing 6,000 extensions or hiring a developer to do it for you.
Another problem users will face is security. Although the vendor regularly releases updates (informing users about them by email), security maintenance and upgrades are largely the responsibilities delegated to site owners.
, it is one of the priciest HubSpot alternatives. A TYPO3 site is going to cost a company up to $30,000 per year. This sum comprises domain registration payment, hosting expenditures, the cost of premium templates and add-ons, and a budget for hiring a developer. The last one is the item that is sure to be the greatest on this list.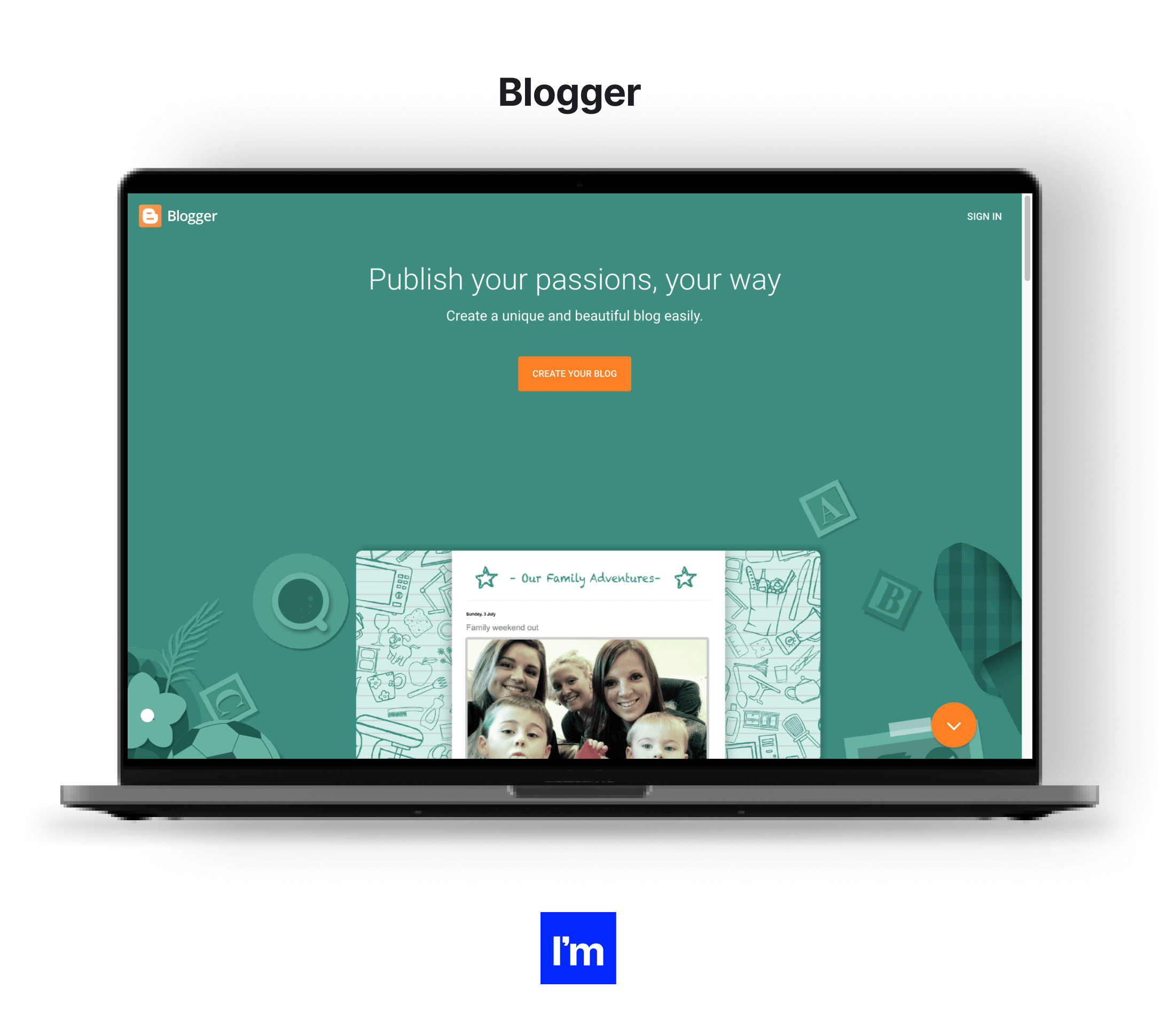 As it is clear from its name, this CMS is the only one on our list of HubSpot alternatives that is honed for blogging. This brainchild of Google is absolutely free unless you decide to purchase a custom domain name (without the blogspot in it) from a domain registrar to be able to move the site from Blogger someday.
Meant for non-tech but gadget-rich laypeople, this CMS is very easy to use and made available via various gizmos. There are no restrictions as to the number of posts you can publish across up to 20 pages. Yet, there is a 15GB limit on the site weight where all images stored on Google Drive count.
The shortcomings of the CMS are obvious: you can't use it for e-commerce or any other business or social projects. Besides, themes and features are basic and can't be added or modified (unless you enlist some professional help at an agreed-upon price).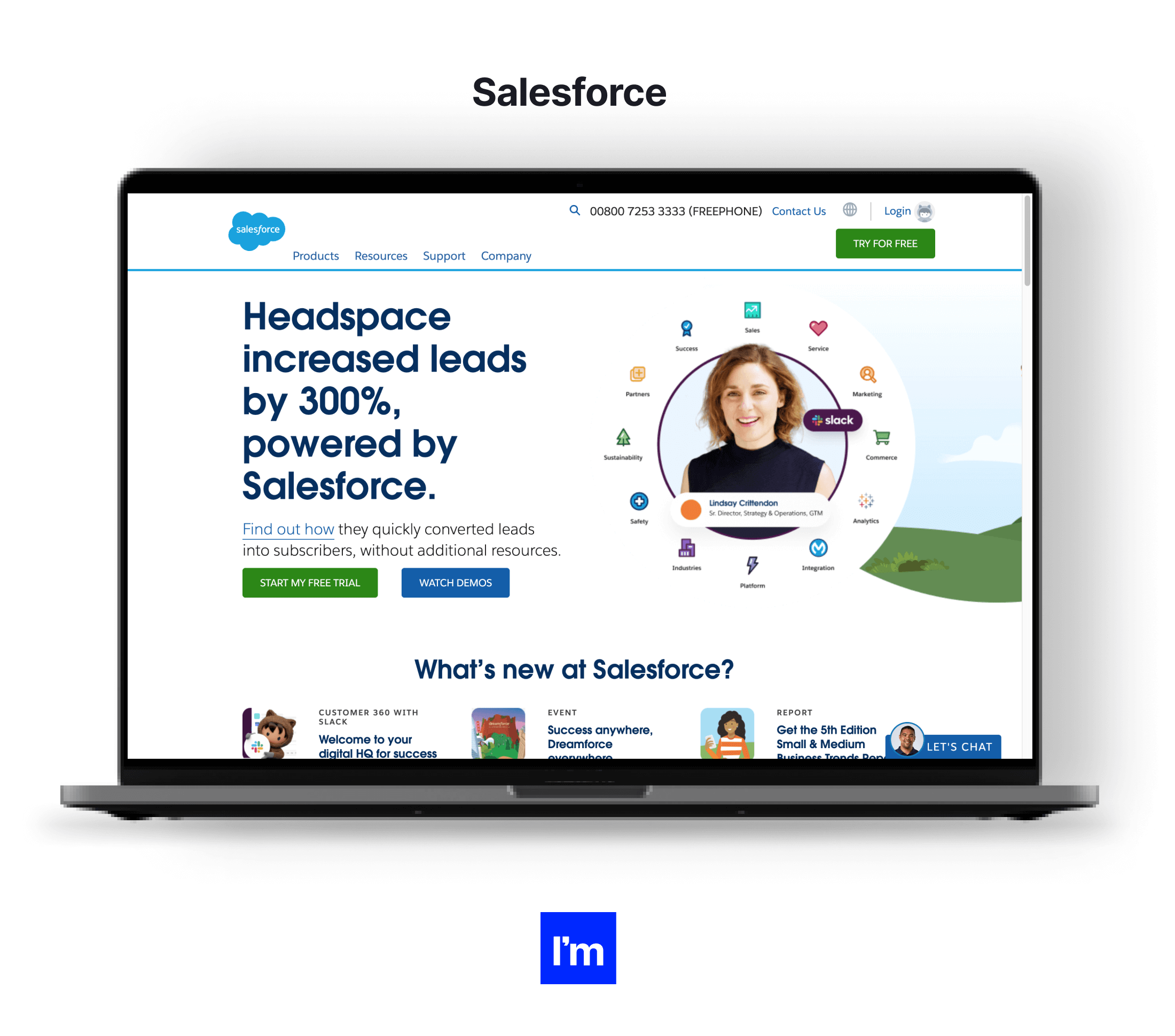 This vendor has won universal acclaim for its high-profile CRM and cloud-powered products. Less than three years ago, trying to keep abreast of modern trends and wishing to cater to the requirements of its customers, Salesforce came up with a CMS, adding it to the roster of HubSpot alternatives.
Having a standard gamut of features (multiple language content management, copious theme and template collection, user-friendly content creation routine, omnichannel content delivery, etc.), this solution aims to keep its users within the Salesforce family and encourage them to employ other items of the product line the vendor released. In fact, it is a hybrid CMS enabling users to share the content across other kindred platforms. So when you hire a Salesforce developer, you will receive a specialist with broad-scope expertise that embraces CMS handling, among other services.
Today, the functionalities of Salesforce CMS are enhanced with Pardot, letting the users of the two platforms enjoy the best of both worlds.
The major downside of this solution is its price ($10,000 a year), which makes it one of the most expensive HubSpot alternatives.
CMS HubSpot Alternatives in Comparison: Key Takeaways
Let's recount in a few words highlights of the solutions we spoke about.
Drupal – Safe, intended for social initiatives, complicated in usage, and expensive.
Joomla – Requires tech expertise but is moderately priced.
WordPress – Feature-rich and affordable, but its security is questionable.
Wix – The best fit for rookies.
BigCommerce – Beginner-friendly, but pricing plans have some awkward moments.
Shopify – Honed for e-commerce.
Magento – Solid and pricey.
TYPO3 – Meant for big enterprises.
Blogger – Perfect for blogging sites.
Salesforce – Most efficient when combined with other Salesforce products.
As you see, each of these CMS has its merits and demerits and, eventually, falls short of Hubspot as a fully integrated, all-in-one tool that can absolutely meet your requirements in content management. But it may happen that you have a site built with the help of one of these (or some other) HubSpot alternatives. Can you do something about it?
Of course, you can – by migrating it to HubSpot. However, it is quite a complex procedure that has its fine points and limitations. That is why a DIY approach to such a serious endeavor is hardly a wise decision. Only seasoned HubSpot developers can accomplish it, ensuring the smoothness of the migration process and the high quality of the result.
Conclusion
For any organization or person, having a digital imprint is a must in the technologically-driven world of the 21st century. To create and run a website, you should leverage content management software. By utilizing HubSpot CMS or migrating there your site built in one of HubSpot alternatives, you will get a robust and cost-efficient solution and enjoy multiple functionalities in one tool.