Clear your calendar and join us on March 13-22 at the 2020 South by Southwest Conference & Festivals in Austin, Texas! SXSW is a truly insane and intense time in Austin, with all the daily life in the city performing a shameless barrel-roll. If you seek discovery of the convergence of the interactive, film, and music industries the SXSW Conference & Festivals is the premier destination for you.
Currently we're looking for hidden talents: Startups, Exhibitors, Attendees etc. You can participate in our contest by filling out our application forms at SXSW Infopage. We'll update the following sections based on the results!
We love Silicon Hills, and we love startups. We have been at SXSW last year: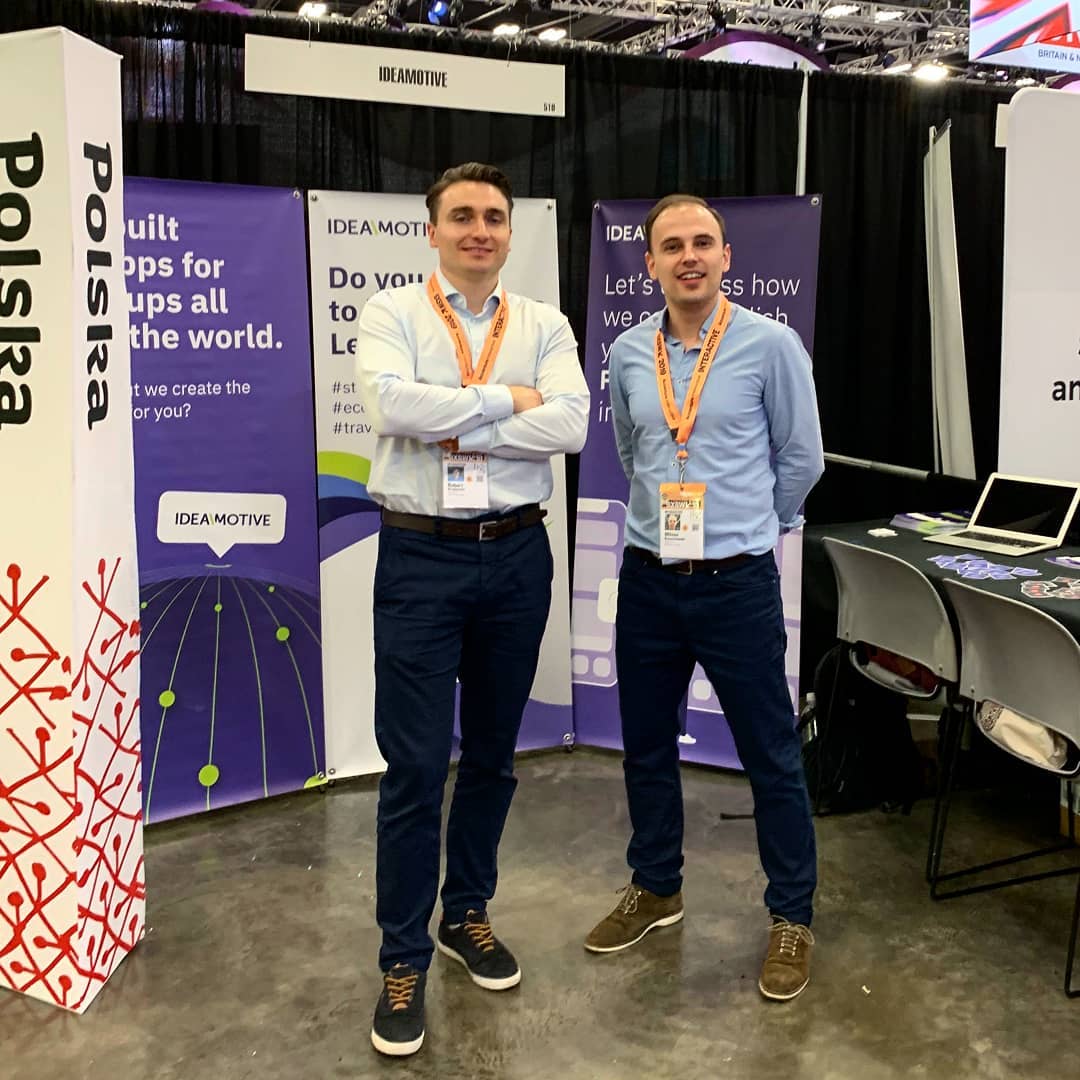 Ideamotive CEO Robert and
Co-Founder
Milo at SXSW 2019
We'd like to share our experience and insights with you and that's why we have created this amazing Guide for startups and entrepreneurs taking part in SXSW 2020.
This March join artists, innovators and thought leaders from around the world and turn your ideas into reality. SXSW features sessions, showcases, screenings, exhibitions, and a variety of networking opportunities and proves that the most unexpected discoveries happen when diverse topics and people come together.
Experience compelling Keynotes, Featured Speakers, panels, sessions, book readings, podcasts, and more session formats. To help you in the tough and merciless selection process of must-see events, panels, workshops, as well as best Exhibitors of this year's edition we prepared this special Guide. With us, you won't miss the best opportunities.
About

Ideamotive is a Software Development Agency in European Union. We are experts at building digital products. You bring the idea. We'll bring our business and technical expertise to make it a reality.
You may be interested in reading about how we…
5.0 Our rating on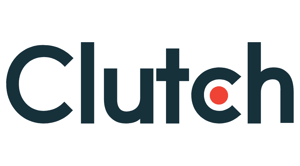 If you need any tech talent or want to consult your project you can meet Ideamotive on March 15-18 (10am-5pm) at booth 240 of SXSW Expo.
Contact us or schedule a meeting
Without further ado – let's dig in!
SXSW 2020 Conference: Must-Sees by Ideamotive
There are numerous SXSW panels, talks and events to attend and get inspired. Our cherry picks from this year's outline are:
Featured Session - Top 6 Business Technology Trends to Watch in 2021
What? Before engaging in numerous afterparties, we'll catch this amazing meetup on technology trends that will make their mark in the business world in the year ahead. Sandy Carter, AWS, VP Public Sector Partners, top-rated Artificial Intelligence influencer will teach you to recognize how new technology can help your company, how to combine business and technology for better outcomes, and how to adopt new ways of thinking.
When? March 16 (Mon), 5:00 - 6:00 PM
The Secret to Rebuilding Trust in Tech
What? How to close the trust gap between humans and AI? During this session industry, experts will share their insights on the direct connection between AI and EI and explore emotionally intelligent solutions to the topic.
Where? Hilton Austin Downtown Salon B
When? March 18 (Wed), 3:30 – 4:30 PM
Hidden Figures: Exposing Bias in AI
What? This panel discussion tackles the subject of machine learning algorithms' challenges, in particular the over-representation of biased data - especially around gender, racial profiles, and ethnic backgrounds. Speakers will share a set of recommendations, best practices, and consumer-focused techniques and highlight key lessons to help tech leaders promote the fair and ethical deployment of AI.
Where? Hilton Austin Downtown Salon B
When? March 20 (Fri), 12:30 – 1:30 PM
Think about that – a meeting is usually a mystery to the end. A good speech is always a gain.
SXSW Pitch
One of the things you cannot miss out during SXSW is the 12th annual SXSW Pitch Presented by Target Accelerator.
Let's discover together advancements in various sectors of emerging technology: Artificial Intelligence, Robotics & Voice, Augmented & Virtual Reality, Blockchain, Consumer Technology & CPG, Enterprise & Smart Data, Innovative World Technologies… and more!
Make sure you don't miss out the most exciting part of SXSW – product demonstrations by the most ambitious talents in the world. Catch a glimpse of the industry's future, with a guided tour by emcees and judges.
When: March 14-15, 2020
Where: Hilton Austin Downtown
SXSW 2020 Exhibitors
Wanting to bask in inspiration as much as warmer weather? Get inspired by some exceptional talents out there! At the SXSW's Trade Show, the largest exhibition at SXSW, you can meet a diverse range of forward-thinking Exhibitors ranging from promising startups to established industry leaders.
Creative businesses and organizations are awaiting you all together in one place. Discover brand new custom software solutions, virtual restaurants, spherical cameras, height-adjustable standing desks, MI-based hiring marketplace, and more! Take a look at the full list of Exhibitors and feel invited to create with us Top Exhibitors Ranking here: SXSW 2020 Exhibitors You Cannot Miss Out.
APPLY
Nominated Exhibitors:
Industry: Software / IT, FinTech, AI
About: AIM2 is a fintech disrupting the financial services industry by pioneering AI-based market making and investment management tools.
Industry: Health + MedTech
About: The Delta Dental Institute is dedicated to advancing oral health for all Americans in partnership with Delta Dental companies and dedicated partners across the country.
Industry: VR / AR / MR
About: Meeting place of innovation, excellence and industry where the Rio Grande, Chihuahuan Desert and three separate mountain ranges unite, and the flow of products and exchange of ideas is never-ending.
Industry: Content Creation
About: The easy-to-use investing app with actionable ideas to help make every dollar work for you.
Industry: Interactive Art
About: Pioneer in new media design who creates unique immersive and interactive experiences.
Industry: Health + Wellness, Music Gear
About: Sophisticated in-ear acoustic filter developed by industry-leading audiologists, acousticians and vibration engineers for use in loud entertainment and hospitality environments.
Industry: Photography, AI
About: Industry-leading solution for automated background removal, enabling individuals and businesses to streamline their workflow with future-proof products.
Industry: Health + Wellness
About: The Financial Gym is a personal financial services company that takes a fitness inspired approach to the clients' finances.
Swell
Industry: Health + Wellness, Online Media
About: Swell is an exciting new AI based audio platform that hosts powerful, health-related success stories told by real people from around the world.
Industry: Startups
About: The Shift team has been creating technology conferences for over 8 years, among others, Shift Dev - the largest Developer Conference in Southeast Europe, which brings over 1300+ attendees from around the world in one place.
SXSW 2020 Best Austin Startups
How exciting is startup culture – from getting funded to achieving unicorn status? And how much more exciting is rubbing shoulders with dozens of the innovators and investors that are propelling industries forward? Connect with entrepreneurs looking to unearth the next billion-dollar idea and choose a startup that in your opinion solves a burning consumer challenge. You can do it right here: SXSW 2020 The Best Austin Startups.
APPLY
Nominated Startups:

Industry: Financial Services
About: Joust is on a mission to make finances easier for freelancers, contractors, and the self-employed.
Industry: Education
About: Founded in 2011, Interactive Health Technologies uses wearable technology and data management to deliver comprehensive student wellness tracking tools to schools.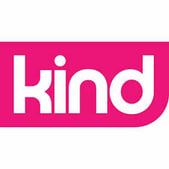 Industry: Health Care
About: KindHealth provides a frictionless user experience for smart insurance recommendations, medical bill auditing, prescription savings, and more.
Industry: Music / Social
About: EarBuds enables users to share moments in music by allowing you to listen together.
Industry: Software / IT
About: Nextgen software IT cybersecurity company specializing in delivering world-class enterprise identity software solution.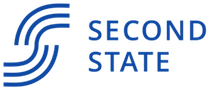 Industry: Software / IT
About: Second State builds WebAssembly execution engines, frameworks, and developer toolchain for the cloud.

Home Run Dugout
Industry: Gaming
About: The company has invented a patent pending pitching machine that enables us to take the cage out of a batting cage, and make America's pastime more accessible and entertaining for players of all ages and skill levels.
Industry: E-Commerce, Consumer Goods
About: Created in Austin, Founder & CEO, Stephanie Boone, created naturally-derived products for pets, the home, and your family.
Industry: Software / IT
About: For Developers and companies who want to innovate, save money and time, Skaffolder is the new way to create web and mobile applications.

Industry: E-learning
About: PenPal Schools connects students from around the world to learn together.
Industry: Education, Technology
About: Circuit Scribe began during the founders PhD research at the University of Illinois Urbana-Champaign. During this research, the founders developed a non-toxic conductive ink that was able to be integrated into a rollerball pen.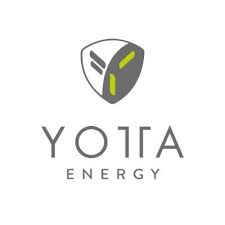 Industry: Software / IT, Renewable Energy, Hardware
About: Yotta is an energy storage company innovating a fully-integrated hardware and software solution for microgrids.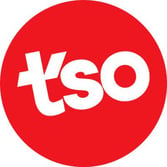 Industry: Food Tech
About: Online-only Chinese restaurant running on their own custom full stack technology platform (e-commerce, kitchen management, delivery logistics).

Industry: Advertising, Media and Marketing, Software / IT
About: Award-winning, fully integrated enterprise cloud platform for mobile that provides companies the products, solutions, data and services necessary to engage, manage and monetize their mobile application portfolios and audiences globally at scale.
SPUTNIK ATX
Industry: Advertising, Media and Marketing
About: Backtracks is the world's most advanced podcast analytics platform.
Industry: Health Care
About: Company mission is to establish a digital health platform that delivers relevant data and tools to empower patients to better assists physicians, health institutions, and innovators in providing the best possible care.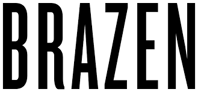 Industry: Health Care
About: Brazen is building the first software platform that can fix women's periods.
Industry: Software / IT
About: With over 3.5 million users worldwide, QuestionPro is a leading provider of online survey and insights solutions software.
If you want to learn more about the Austin startup scene here you can read our last year post about 10 hottest startups.
SXSW 2020 Most Influential People
Do you have an awesome, yet underrated business concept? Do you wander between startup conferences and pitches with no result? If your answer is yes, then we have great news for you - we're looking for rising stars in the tech industry. Beat the best luminaries and bigwigs, and win our competition. It's your time to shine!
Show us your potential here: SXSW 2020 The Most Influential People. You can add yourself or your entrepreneur friend. Everything's bigger in Texas after all.
APPLY
SXSW 2020 Events
Howdie Austin community! What's crack'n y'all? 😉
If you're a tech-oriented event organizer, a startup accelerator, a networking enthusiast or just heard about some breaking-through event in Texas' capital city, you can easily promote your business with us. Let us know about it by clicking here: SXSW 2020 The Best Austin Events. It can be anything - also events not directly connected with SXSW.
Moreover, we invite you to share with us your free time ideas! You can suggest activities, restaurants, coworking spaces, cool places in the town, or some revolutionary technologies which in your opinion will change the world: SXSW 2020 Extra Form.
Check out our selection of best Austin events:
When: Tuesday, March 17, 2020
Where: Doubletree by Hilton Austin NW Arboretum, 8901 Business Park Drive, Austin, TX 78759
Cost: Free
About: 300+ jobs and live interviews with Southwest Airlines, AT&T, Apple, JP Morgan Chase, United Airlines, Starbucks, APC Inc, Wells Fargo, Dignity Memorial, Knight Office Solutions of Austin, Via Mobility Services,TaskRabbit, Maverick Enterprises Inc., YMCA of Greater Williamson County, T-Mobile and many more!
When: Tuesday, March 17, 2020
Cost: Free
About: The March Social will be about LinkedIn Marketing - prospecting for traffic and conversation. TiE is the largest global entrepreneurial organization, with 60 + chapters in 16 + countries. It fosters entrepreneurship through investing, mentoring incubating, educating and networking.
When: Tuesday, March 17, 2020
Where: Dive Bar & Lounge, 1703 Guadalupe Street, Austin, TX 78701
About: A day of immersive use cases & social networking with companies actively innovating & applying AI & Blockchain to Visual Media & more.
IEEE International Conference on Pervasive Computing and Communications
When: March 23 - 27, 2020
Where: AT&T Hotel and Conference Center / Engineering Education and Research, 1900 University Ave. / 2501 Speedway, University of Texas at Austin Campus, Austin, Texas 78705
About: IEEE PerCom is the premier conference for presenting scholarly research in pervasive computing and communications. Advances in this field are leading to innovative platforms, protocols, systems, and applications for always-on, always-connected service.
How to Communicate with Tact and Professionalism
When: March 18 - 19, 2020
Where: Country Inn & Suites by Radisson, Austin North (Pflugerville), TX
Cost: $299
About:The How to Communicate with Tact and Professionalism conference will cover areas like Becoming an exceptional listener, Tailoring a message to fit your audience, Using nonverbal communication.
When: Sunday, March 15, 2020
Where: Maggie Mae's, 323 East 6th Street, Austin, TX 78701
About: SXSW panel "More social goods in tech, more tech in social goods", tackling the social and environmental issues:
Should we trust technological innovation to solve the sustainable development crisis?
Is the new technology unsustainable? What are the good models and how can they be duplicated?
How can Technology in the cultural and creative industry contribute to sustainable development?
After the panel, participants will be invited to the meeting with French entrepreneurs from AR/VR/XR, MusicTech, FashionTech industries. During this networking time, French startups will present their own innovations while artists will perform Live Music and DJ set. Et voilà!
Speak out, add your suggestions now and let your voice be heard. Fill out our forms and participate in SXSW 2020 Complete Guide creation! We'll be constantly updating this section based on your impact.
APPLY
2020
Inno
vation
Award Finalists
We can proudly announce that our Customer - VUniverse Streaming Services Simplified - is one of the 2020 Finalists in the AI & Machine Learning Category. Yay!
It's an online platform and mobile app that aggregates content across all your streaming services, providing spot-on movie and TV show recommendations using proprietary algorithms, AI, and human curation. The company based in Brooklyn, NY has been selected as 1 of 5 Finalists for this prestigious Award, recognizing the most exciting tech developments of the year. Kudos!
SXSW 2020 Badges
FAQ: How much costs an SXSW Badge?
Answer: It depends on what you want to do at SXSW.
Platinum Badge costs $1725 and is your key to everything SXSW as it gives you primary access to all official SXSW 2020 Conference & Festivals events. Is it worth its price? Our answer is yes, if you are professionally involved, or at least interested in all three of the SXSW categories: music, film, and interactive.
Interactive Badge costs $1395 and gives you access to unparalleled discovery and learning opportunities during the SXSW Conference Interactive and Convergence Tracks, Keynotes & Featured Speakers, Interactive, and Comedy Festivals, as well as Trade Shows and Exhibitions. It's a perfect option for you if you're a tech freak seeking networking opportunities. It also gives you secondary access to a majority of Film and Music programming.
Film Badge and Music Badge are at the same price as the Interactive Badge and, similarly to it, give you primary access to all of the events in 1 of the 3 SXSW 2020 categories.
Edu Badge costs $595 and is meant for education professionals, as well as industry most energetic and passionate leaders looking to connect, collaborate, create, and change how we teach and learn. It includes daily keynotes and thought-provoking featured sessions, 400+ sessions and workshops spanning sixteen thematic tracks, Student Startup competition featuring student entrepreneurs, and much more.
No matter which option you will choose, with each type of a badge you will receive access to Flatstock Poster Show, SXSW Marketplace, Registrants Lounge, Wellness Expo, The SXSW Community Service Awards, SXSW Outdoor Stage at Lady Bird Lake concerts.
Last but not least: our 8 tips to follow about what to see, what to avoid and how to survive the South by Southwest 2020 festival.
Survival tips
First things first, it's good to take care of yourself before picking up the best options from the festival itself.
1. Travelling gets hard
Let's be honest – that's not the time for cab raiders. Getting one from the airport without the reservation is like hunting for a needle in a haystack with no magnet around. During SXSW festival Austin becomes a really walkable city, with most of the distances being traveled faster by walking than by taking a cab. Don't hesitate to take a pedicab, as the drivers are usually between hilarious and insane. If you have some interesting alternatives to walking and cabs, like an electric scooter – good for you.
2. Sleeping is equally hard
If you didn't make a reservation in a huge advance – you're probably in deep trouble. On the other hand – cheap hostels and other accommodation providers tend to cancel reservations done in advance to maximize the income – the prices are skyrocketing during the SXSW Conference and attendees need to just accept that.
Sleeping far from the city and taking the cab every day is more than probable. No sleeping at all – even more.
3. How not to die from starvation (and lack of drinks)
Despite being placed between two deserts, Austin itself is not a place to starve. The city is rich in various local restaurants to go for a little something, including the Tex-Mex specialty of Tacos and all the kitchens around the world you can imagine. Indian restaurant? No problem, namaste. Fancy a little pizza? Per favore!
A full list of restaurants, bars, and cafes to go to is available on the Texas Monthly website. If you feel overwhelmed by the offer, check out Yelp for opinions and tips.
For those who like to maximize the outcome – a lot of snacks, drinks, and booze is served by sponsors on various standing booths. The only disadvantage is the crowd around those places.
Networking tips
From our point of view being fully satisfied with SXSW requires to be an Agent Smith (or other classified SXSW tech tricks), with the ability to multiply and send own copies to attend everything.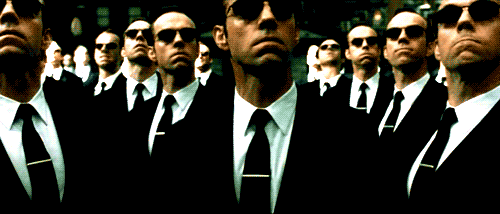 When being a startuper or an entrepreneur, that's not that easy, but fear not – we have some networking tips for you too.
4. Never go alone
Networking at SXSW Conference is teamwork, so if you're not a solopreneur, make sure you've taken your wingmen. For entrepreneurs, the SXSW Conference is a never-ending session of networking and making valuable contacts. You never know if the man next to you is a CEO of a big company willing to buy your services, a talent waiting to be hunted to work for you, or just an inspiring man with a head full of ideas. Or an investor, just waiting for you eating some tacos during a break.
5. Deal with FOMO
Fear of Missing Out may burn you out during the festival composed of thousands of events taking place right there as you wait for your prospect to arive. Deal with it – if you came for SXSW to network, hunt for contacts and meet business people, you are technically working.
To make it less painful – just think about all those thousands of people in the world that would change place with you right at the moment 😉
6. Establish a Field Operations Center (FOC)
There is always a need for a quiet (or at least semi-quiet) place to talk, dring some beer or a coffee and talk with the potential business partner. Moreover, there is always a striking lack of free and good wifi, so having one place to meet, talk and connect to own wifi sharing device is more than wise.
In an ideal world, it would be the own booth at Startup Crawl, but that's not always possible. But some table in a less crowded pub or a corner in a library may be equally good. There is nothing more annoying than seeing that a potential business partner is not organized enough to secure a place to talk before the meeting – and that's basically what you show without establishing some FOC.
Event tips
Events are both your greatest allies and worst enemies during the SXSW Conference – there is too much to see in a too short time. Moreover, there are a lot of people who will not be willing to talk with you due to an upcoming event or speech to attend. So what to do to keep sanity?
7. Create a schedule and stick to it
If that's possible – do all the paperwork before the event. Cherry-pick the most valuable speeches both for you and your target groups. Consider:
Speeches my potential customers consider the most interesting

Events my potential partners consider the most interesting

The lecture would my investor choose
Then, create a schedule and stick to it. There are thousands of events to attend and losing focus may waste all the effort invested in the event. Manage everything from your FOC, and harness the vibrant power of the festival, when it comes to building connections.
8. Never ignore unofficial events
Keep your eyes and ears open. South by Southwest festival consists not only of official SXSW networking events – with all the guests from all around the world and Austin being a crossroads of the global culture the city is literally bursting with meetings, ad-hoc gigs, meetups, and some casual sit-ups. Being in a right place and the right time with the right set of people may open more doors than spending all day on the Startup Crawl.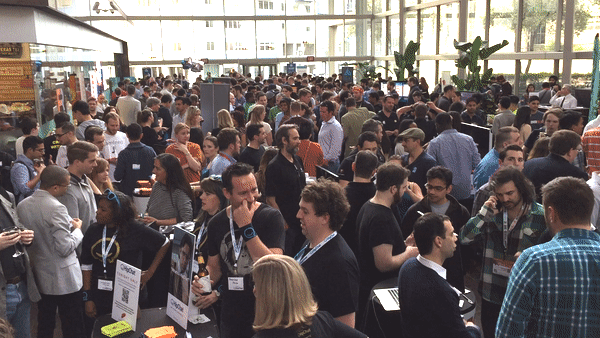 SXSW official Startup Crawl
We really hope this Guide will be of use to you!
Join the Silicon Hills creative community, share your theories, strategies, the motivation behind your success and learn how technology can shape our future. There's definitely something for everyone at the 2020 Event.
SXSW 2020 will be full of new people, new trends and ideas to pursue. That's why our team will be there, attending, listening and learning. But not only – we are going to have fun, get inspired and go back with heads full of new ideas. We will also bring our own ones.
We will be rocking SXSW for the upcoming days. Our team will be waiting for you on March 15-18 (10am-5pm) at booth 240 of SXSW Expo – come by and say hi! We are always ready to talk about the new project. Let's meet also during after-hours networking events.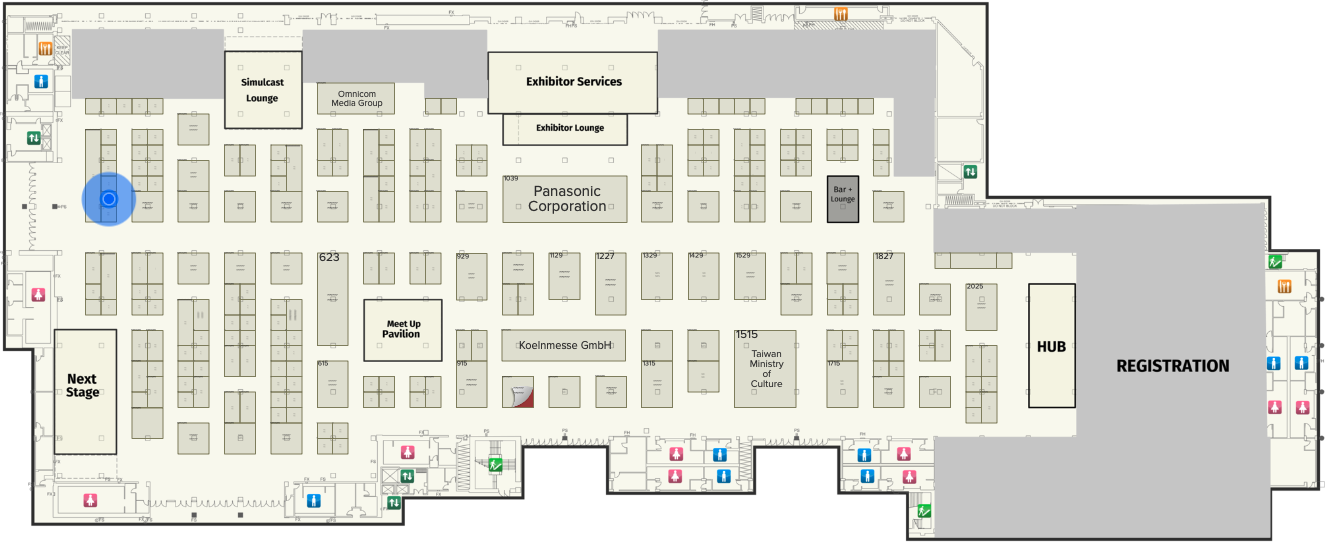 Stay tuned for updates on our social media as we head to Austin, Texas!